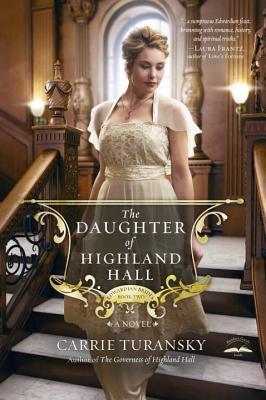 About the Book:
Fans of Downton Abbey, Jane Eyre, and Pride & Prejudice will enjoy this pure and inspiring romance taking place in Edwardian England amid a clash of cultures and changing times.

Eighteen-year-old Katherine Ramsey travels to London with her family to make her debut into society and hopefully find her future husband. Her overbearing aunt insists she must secure a proposal from a wealthy young man who is in line to inherit his father's title and estate. But Katherine questions her aunt's plans when she gets to know Jonathan Foster, a handsome medical student and strong Christian who is determined to protect the poor and vulnerable in London's East End.
When a family scandal puts a damper on Katherine's hopes for the season, she has time to volunteer with Jonathan, caring for children in one of London's poorest areas, and romance blossoms. Katherine's faith grows and she begins to envision a different future with Jonathan. But when Katherine's work in the East End puts her in danger, Jonathan distances himself from Katherine to protect her. A wealthy suitor reappears, and Katherine must choose which path to follow.
About the Author:
CARRIE TURANSKY
is an award-winning author of more than a dozen novels and novellas. She has been the winner of the ACFW Carol Award, the Crystal Globe Award, and the International Digital Award, and a finalist for the Inspirational Readers Choice Award and the ACFW Carol Awards and Genesis Contest. She has written contemporary and historical romances, women's fiction, short stories, articles, and devotionals. She lives in New Jersey with her husband, Scott, and they have five adult children and four grandchildren.
My Review:
Katherine Ramsey, a fireball of a debutante, had practiced until she couldn't anymore for the presentation to the royal family, only to fail miserably. When she finally believes she has a chance at receiving a proposal, like her aunt trained her for, a family scandal arises and forces her into hiding. Having moved into the Ramsey household, Jonathan Foster, a medical student, enjoys his delightful talks with Kate. Her life takes a gigantic step in the other direction and Jonathan begins to work with Kate more closely as she volunteers to help the poor.
Kate and Jonathan grow closer and God becomes the center of their lives. When Jonathan believes he may have a chance to love her, Kate chooses another suitor. But Kate soon realizes that this may not have been the best choice. The author has done a brilliant job of continuing from the last book. Her writing seems simple to follow and her characters full of life! If you would like to learn more, you can at this
link
.
**Disclosure** This book was sent to me free of charge for my honest review from Litfuse Publicity.