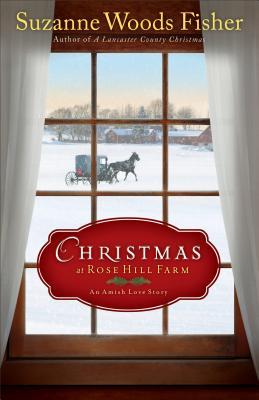 About the Book:
Bess Riehl is preparing Rose Hill Farm for her Christmas wedding, but her groom isn't who she thought it would be. Billy Lapp is far away from his Amish roots working as a rose rustler for Penn State and wants nothing to do with Stoney Ridge, his family, or Bess. And that suits Bess just fine. Why should she think twice about a man who left without a word, without any explanation? It's time she moved on with her life, and that meant saying yes to Amos Lapp, Billy's cousin and best friend. But as Bess and Amos's wedding day draws near, her emotions tangle into a tight knot. She loves Amos. Yet she can't forget Billy.
My Review:
Bess is set to get married to the wrong man. I always say if you are not 100 percent about any decision, don't do it.And I don't believe Bess is 100 percent sure about Amos. Billy is who she couldn't stop thinking about. Amos on the other hand was head over heels for Bess, which is just not fair to him in the least. How will Bess completely and totally pledge her love for Amos when Billy is on her mind? Soon there is a rose that needs to be identified on the farm and Billy is the only one to do it. But this possible event can spell trouble for all involved.
Even though this was a short novel, it was the perfect Christmas read. I loved the description of the setting. The pristine white of the snow sent shivers down my spine as the characters of Rose Hill Farm gather for Christmas and a wedding all in one season. The author was great as usual, with her vivid characters and rich story line. Perfect Christmas read that will cause you to spend a cold, blustery day in just to finish!
**Disclosure** This book was sent to me free of charge for my honest review from Revell.