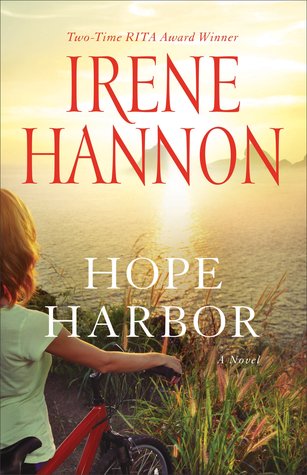 About the Book:
Tracy Campbell never wanted to leave Hope Harbor, Oregon, or the idyllic three-generation cranberry farm where she grew up. But life–and love–altered her plans.
When tragedy strikes and changes her plans yet again, she finds herself back in her hometown with a floundering farm to run and a heartbreaking secret. Romance is not on her agenda. Nor is it on Michael Hunter's. The visitor from Chicago has daunting secrets of his own. But when Tracy recruits him to help save a struggling charitable organization, the winds of change begin to sweep through Hope Harbor, bringing healing, hope, and love to countless lives–including their own.
My Review:
Tracy Campbell returned to Hope Harbor, Oregon after being widowed, when her husband died suddenly. Now she does her best to help keep her family's struggling cranberry farm afloat. As everything seems to be falling apart all around her, she feels that she is being pulled in every direction. But when she meets handsome Michael Hunter, things seem to be looking up finally.

Michael Hunter came to Hope Harbor to get away for life, from the heartbreak of his wife divorcing him. He finds a place to stay, to bad it's with a lady, who is a bit odd. After causing a cyclist to fall, then scaring her half to death at church, he feels he must do something to make it up to her. Oh but he did not expect her to volunteer at a charity, in which she needs some assistance in handling. This get-away just got a lot more irritating, but on the plus side, he'll be around the very pretty Tracy Campbell.

Michael and Tracy each have a lot to heal from. Maybe when the healing starts, love with blossom.

Hope Harbor is an amazing book. I just love Irene Hannon's books, each one has it's own uniqueness. I really enjoyed reading this book! This author is a must read and a page-turner. I so ready to see what Irene Hannon will right next.

**Disclosure** This book was sent to me free of charge for my honest review from Revell.