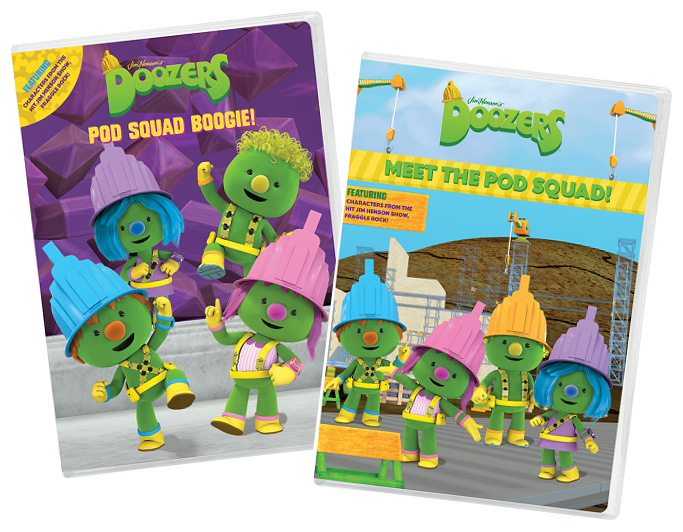 **Disclosure** These DVD's were sent to me free of charge in exchange for my honest review from N Circle Entertainment.
About the DVDs:
Created by the Jim Henson Company, Doozers focuses on a team of best friends who live in Doozer Creek, a fantastical, modern and eco-friendly community. Dubbed the "Pod Squad," these four pals embark on fabulous adventures that encourage preschoolers to play, design and think outside the box. Doozers will be available for purchase in August at Target and all other retail outlets in September.
The Squad decides after seeing their competition at the Starlight Concert that they will have to step it up if they want to win.
My Review:
What a fun filled time your preschool aged children will have when introduced to the Pod squad. A great group of little 3 inch tall green people that love to learn, play and have fun!
N Circle
creators of Mike the Knight bring you Jim Henson's Doozers for a new unique perspective of some green people that love to have as much fun as any preschool child would.
N Circle
has a knack for great children's entertainment and this latest addition to their already great entertainment is no exception.
Each of these DVDs are available for preorder on the N Circle website and after release in August will be available at Target and other retail outlets. Suggested retail price is $9.99 each and they are geared for the preschool audience. If you would like a chance to win a set of both DVDs, then enter below! Good Luck!