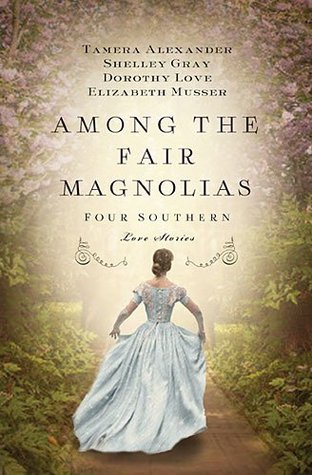 About the Book:
Four Southern women are at a turning point in history . . . and in their own hearts.
To Mend a Dream by Tamera Alexander
The Civil War cost Savannah Darby everything—her family and her home. When Aidan Bedford, an attorney from Boston, buys the Darby estate, he hires Savannah to redecorate. Can she find a mysterious treasure before her job is finished?
An Outlaw's Heart by Shelley Gray
When Russell Stark returns to Fort Worth, he's determined to begin a new life. But when he arrives at his mother's homestead, he discovers that she is very ill and the woman he loved is still as beautiful and sweet as he remembered. With time running out, Russell must come to terms with both his future and his past.
A Heart So True by Dorothy Love
Abigail knows all too well what is expected of her: to marry her distant cousin Charles and take her place in society. But her heart belongs to another. A terrible incident forces Abby to choose between love and duty.
Love Beyond Limits by Elizabeth Musser
Emily has a secret: She's in love with one of the freedmen on her family's plantation. Meanwhile, another man declares his love for her. Emily realizes some things are not as they seem and secrets must be kept in order to keep those she loves safe.
My Review:
A Heart So True
Abigail Clayton wants nothing more than to marry Dr. Wade Bennett. but her father seems to have other ideas. He wishes for her to marry her distant cousin, in hopes of keep the plantations in the family. But little does her father know that the cousin he want's her to marry isn't all he's said to be.
To Mend A Dream
Savannah Darby longs to go home once more, but after her parent's death's she's always been to busy caring for her little brother and sister. And maybe her longing to go home has a bit of wanting to find a box, her father hid years prior. So when she has a chance to help redecorate the home for the new owner and his fiancée, she is beyond ecstatic. She expects finding the box won't be easy, but little does she expect that love will get involved.
Love Beyond Limits
Emily Derracroft has never agree with the way the south feels about slavery. So when a long time friend, who agrees with the south, states his wish to marry her, she is appalled by the question. How can she marry someone who thinks slavery is actually okay? And the bigger question is how can she marry him, when she loves another? Especially when the one she loves, will be put in danger if everyone finds out.
An Outlaw's Heart
As a teenager Russell Champion did something unthinkable, now after years of being an outlaw, he's back in town. He finds his mother's health isn't so great but then again, he hasn't been back home in a while. She tells him of a girl who takes care of her, but he never expected it to be his long lost love Nora. Seeing Nora after so long was unexpected, and seeing her with another man is defiantly unexpected. Russell finds that something isn't quite right with the man, and he's going to prove it to Nora.
Among The Fair Magnolia's is a wonderful novella, with equally wonderful author's. I really enjoyed each and every love story in this book. I hated to see this book end. I can not wait to see what each of these authors write next!
**Disclosure** This book was sent to me free of charge for my honest review from Litfuse Publicity.