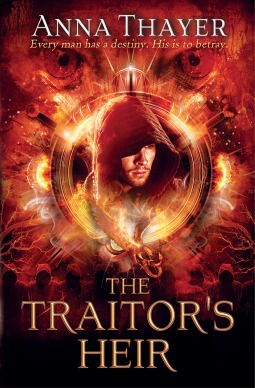 About the Book:
In an epic and mystical tale that resonates with modern times, the young Eamon Goodman goes on a journey of discovery. A journey which sees him taking an increasingly pivotal role in the battle between the rival forces of the king and the master, and takes him from being a young soldier in his home of Edesfield to being a fast-rising hero in the dense and rotten city of Dunthruik.
Under the watchful eye of Lord Cathair, in the loving arms of Lady Alessia Turnholt, and torn between enemy forces, Eamon's experiences lead him to question the nature and true meaning of some of the most important things in life - love and friendship, loyalty and honour, and who he really is. But will the answers he finds lead him to become true to himself and true to his name? Will they lead him to become a good man?
My Review:
Eamon Goodman's dream is to swear to serve to the Master. But little did he expect that his life would be utterly changed after the swearing process. Or that the swearing would put a large burn on his hand. Not even a day after being sworn in, everything he knew to be true is turn upside down. His good friend is said to be a traitor to the Master and her father is burned at the stake. As chaos surrounds him, who is he to believe?

Meeting the king changes his outlook. But is everything about the Master true? Eamon must find his way among the darkness of it all. Is he destined to be loyal to the Master or to follow the king?

The Traitors heir is volume one in The Knight of Eldaran trilogy. I have no words to explain how much I enjoyed this book! I loved the whole book. This author has done an amazing job and I can not wait to see what she writes next!

**Disclosure** This book was sent to me free of charge for honest review from Book Fun.