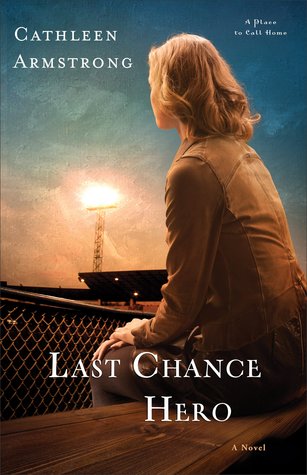 About the Book:
The inhabitants of Last Chance, New Mexico, could not be more pleased. Dr. Jessica McLeod has opened an office right on Main Street. Andy Ryan, the best athlete the little town ever produced, has ended his short career in the NFL and has come home to coach the mighty Pumas of Last Chance High. Unfortunately, Dr. Jess immediately gets off on the wrong foot when she admits that she's never seen a football game, isn't really interested in doing so, and, in fact, doesn't know a first down from a home run. Meanwhile, Coach Ryan is discovering that it's not easy to balance atop the pedestal the town has put him on. When this unlikely pair is drawn together over the future of a young player--whose gifts may lie in the laboratory rather than on the football field--they begin to wonder if they might have a future together as well.
With the flair that has made her Last Chance books a favorite among readers of contemporary fiction, Cathleen Armstrong draws on the passion Americans have for the traditions of small-town high school football.
My Review:
Dr. Jessica MacLeod is beyond excited to open up a practice in a new town and why not open it in the little town of Last Chance, New Mexico. Arriving there it seemed the town was a nice quiet place but when she meets the people of that town its a whole different story. Each one has a very, very different personality and some have the perfect way to turn her down as their new doctor all while smiling.
Ex-NFL star, Andy Ryan has finally come home, this time probably for good. Getting a job at the local high school as the coach of the football team, seems like a pretty good idea for now, but what about in the future? The town he's called home for so many years hasn't changed a bit, well except for the pretty new doctor.
Jess and Andy become good friends almost immediately, despite the fact Jess isn't a football fan or follower. But when a player gets injured, Jess and Andy find themselves at odds, when discussing the best treatment. A friendship with such sweet beginnings, hangs in the balance.
Last Chance Hero is book 4 in the series A Place To Call Home. This book is an amazing read. Cathleen Armstrong is a wonderful author. Having read many of her books, I find that this novel didn't lack in the least. I can not wait to see what she has in store next.
**Disclosure** This book was sent to me free of charge for my honest review from Revell.