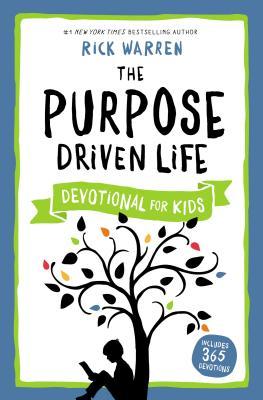 About the Book:
The Purpose Driven Life Devotional for Kids includes 365 devotions that tie to the themes and ideas found in the bestselling The Purpose Driven Life. Written at a third to fourth grade level, each devo includes a Scripture, short message, and prayer or thought for the day to help kids discover who they are in God s eyes. Capturing the hearts of the new generation means ensuring they know their purpose and grow up confident of their value in God and their relationship to Christ.
God created each of his children with a purpose in mind the time is now to, thoughtfully and prayerfully, start the incredible journey to finding that reason."
My Review:
Becoming who God meant for you to be is suppose to be the goal of every Christian man or woman on this huge planet, why should it be any different for our children? They too, should strive to be all that they can be on God's standards. The Purpose Driven Life Devotional for Kids, is a devotional that is filled with one devotion per each day of the year. It is part of a larger series to engage your child into seeking what God has put into place for that particular child.

It is very awe inspiring and encouraging. Just like Rick Warren's other books in the series this is a great way to start on that path. We all want to know what our purpose is and this author has many books that will help lead us in the right direction.

**Disclosure** This book was sent to me free of charge for my honest review through my participation on the Z Blog Squad.