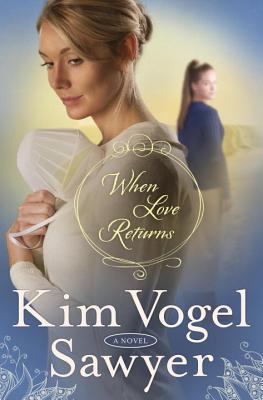 About the Book:
Riddled with doubt and lingering regrets, will Suzanne and Paul find strength in God to explore a second chance at love?
It wasn't easy to move back to the Old Order Mennonite community from which quiet, responsible Suzanne Zimmerman was shamefully sent away as a pregnant teen. Returning twenty years later to take care of her mother, Suzanne and Alexa—the daughter she raised as her own—have spent months rebuilding relationships with her family.
Now with the upcoming wedding of their biological daughter, Suzanne and Paul find themselves drawn to one another once again—but with new challenges to face. They have been single parents with painful pasts. Can Paul and Suzanne find the strength to rebuild the loving relationship that was torn apart by their teen pregnancy so long ago?
Suzanne must also let go of Alexa as she heads back to Indianapolis to visit friends--and as her chance to find her birth parents. Leaving the bed-and-breakfast in Suzanne's apprehensive hands, Alexa embarks on a journey that will certainly change her life completely. Can mother and daughter trust God to restore all things in His timing?
My Review:
Suzanne Zimmerman returned to her families Old Order Mennonite community, to take care of her mother. Not deal with past secrets. But before she knows it questions are raised about Suzanne's real daughter. Her daughter, the bride-to-be doesn't know of Suzanne as anything else but cousin Suzy. And with Alexa, her adopted daughter, wishing to know more about her own biological mother, Suzanne knows its time to tell all the secrets, she tried so hard to hide.
As the wedding draws near, Suzanne finds herself in the midst of her past love and the father of her biological child, Paul. Paul too has a child and many past mistakes. But still after so many years, and past hurts, they find themselves drawn to each other. Soon Alexa decides to leave for Indianapolis with friends, in search of her birth parents. With so much going wrong around her, Suzanne must trust that God has a big plan for them all, even if she isn't ready for it.
When Love Returns is book three in the Zimmerman Restoration Trilogy. This novel was a wonderful read and I found it to be an amazing addition to this series. I cant wait till I can read more of this authors books. She definitely has a way with words.
**Disclosure** This book was sent to me free of charge for my honest review from the author.