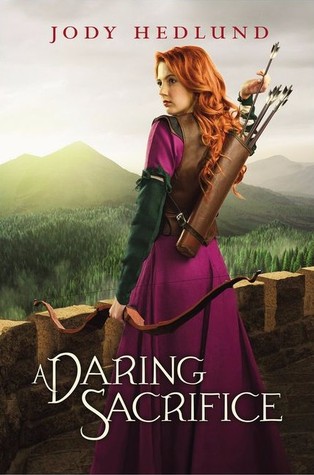 About the Book:
In a reverse twist on the Robin Hood story, a young medieval maiden stands up for the rights of the mistreated, stealing from the rich to give to the poor. All the while, she fights against her cruel uncle who has taken over the land that is rightfully hers. Forced to live in the woods and hide with the poor people she's grown to love, she works to save and protect them, but she never anticipates falling in love with the wealthy knight who represents all she's come to despise.
My Review:
Juliana Wessex has hidden behind the identity of the Cloaked Bandit, for many years. And no one has ever known. For three years she has hidden in the woods with many other peasants, hoping that her horrid uncle will never know that she is still alive. Her uncle had her father killed and believed that she had also met the same fate. Juliana must steal from the noble and give to the poor in hopes to help them survive. But one day she makes a mistake and robs Lord Collin Goodrich.
Lord Collin Goodrich has seen many robbers, but none as beautiful as Juliana. Her red hair, showed her true identity the minute he laid eyes on her. He learns that during the years he had been away with the Duke of Rivenshire, Juliana had suffered a great deal. And Collin hopes that maybe just maybe he can make her life better. So he decides to strike a deal with her, she stay a week at his estate and live like a proper lady. And then he will live for a week in the forest like her. Maybe by weeks end he can show her how much he has changed and that life in nobility isn't truly has bad as it seems.
During their weeks with each other, they learn much about one another. And how somethings never change, no matter what.
A Daring Sacrifice is an awesome book. This book was full of action and adventure from the start. I've read many of Jody Hedlund's books and have found everyone of them very exciting. And this one is just as exciting. I can't wait to see what is going to happen with Sir Bennet!!!
**Disclosure** This book was sent to me free of charge for my honest review from the author.