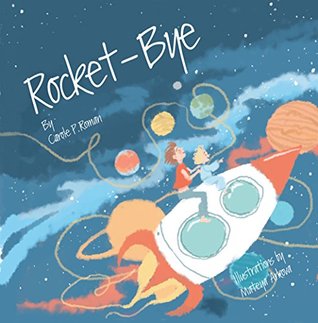 About the Book:
Carole P. Roman travels to the stars, orbiting the moon and rocketing past planets in this adorable journey to the far reaches of the galaxy.

A beautiful bedtime poem, this verse is sure to delight any child before they go to sleep.
My Review:
Carole P. Roman is at it again! She is starting to write many more books that are so full of pleasure and delight. I love her other award winning series' but I was very glad to see some other writings from this very talented author. In Rocket-Bye you have a virtual trip throughout space and science and make it home in time for bed. With very dramatic rhyme it is a perfect read aloud bedtime story!
**Disclosure** This book was sent to me free of charge for my honest review from the author.