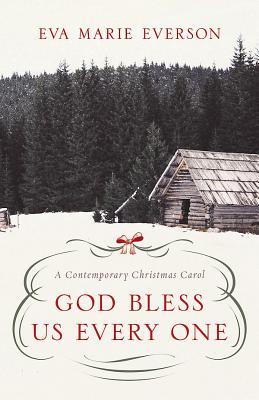 About the Book:
Charlene Dixon--called Charlie by family and friends--is devastated at the recent loss of her job. For the last five years, the twenty-seven-year-old has blossomed as the activities director of an exclusive all-girls school. But when a misunderstanding with the head-mistress leads to a pink slip right before the holidays, Charlie packs up dreams and returns to Grandma Esther, who raised Charlie as her own.

When Charlie arrives--broken and confused--Esther immediately puts her granddaughter to work behind the scenes of the local school's Christmas play, A Christmas Carol. When Charlie disapproves of having to work with Dustin Kennedy, the seventh-grade English teacher, Grandma Esther encourages her to take a deeper look at why the book by Charles Dickens had been written in the first place and what the book could teach Charlie about the needs of the children in their own community.
My Review:
The Christmas season is about so much more than gifts. It gives us a chance to expand our service to others to an even bigger dimension than you could ever imagine. soon Charlie has to deal with the reality that she was in fact let go right before the holidays. So she runs to her grand mother Esther and Esther finds a place for her right away.
She puts her right in the center of children, to aide the children in a Christmas play. We all know that many times if we help children there is just something about it that makes us feel better. And while she isn't crazy about Dustin Kennedy she still has work to do. As grandmother Esther encourages Charlie to soften a bit things may actually turn in a better direction for Charlie. Probably a lot better than she ever realized.
This sweet little story warmed my heart! I wish I could of read it closer to Christmas though. It is the perfect book to snuggle under a thick, warm blanket in front of the fire with. A sweet rendition of The Christmas Carol!
**Disclosure** This book was sent to me free of charge for my honest review from the author.