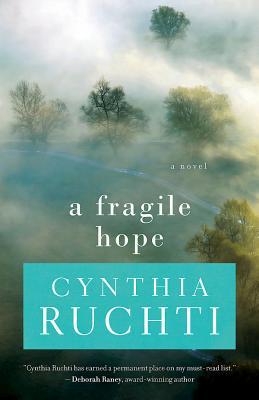 About the Book:
Josiah Chamberlain's life's work revolves around repairing other people's marriages. When his own is threatened by his wife's unexplained distance, and then threatened further when she's unexpectedly plunged into an unending fog, Josiah finds his expertise, quick wit and clever quips are no match for a relationship that is clearly broken.
Feeling betrayed, confused, and ill-equipped for a crisis this crippling, he reexamines everything he knows about the fragility of hope and the strength of his faith and love. Love seems to have failed him. Will what's left of his faith fail him, too? Or will it be the one thing that holds him together and sears through the impenetrable wall that separates them?
My Review:
Sometimes as we are filling our days with our obligations our own personal lives are slipping right past us at an alarming rate at hyper speed really. Josiah is about to find the truth in that statement and when he realizes whats is happening, it starts to cripple him so much so that he will question everything that is around him.
I have found through personal experience that many times when you are the person that is suppose to be helping others that many times your own relationships tend to fall apart. So this is Josiah's fate or the author would have you to believe. He has to rush in and try to fix something that seems so incredibly impossible to fix or is it?
Fragile Hope, is an amazing book that at many times will take you by surprise. The author is so talented that she can take you on a ride down a certain path only to turn you upside down and going in the other direction before you know it.
Amazing story that leaves you speechless!
**Disclosure** This book was sent to me free of charge for my honest review from the author. All opinions are my own.