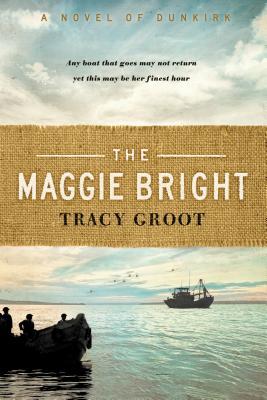 About the Book:
"England, 1940." Clare Childs knew life would change when she unexpectedly inherited the "Maggie Bright"--a noble fifty-two-foot yacht. In fact, she's counting on it. But the boat harbors secrets. When a stranger arrives, searching for documents hidden onboard, Clare is pulled into a Scotland Yard investigation that could shed light on Hitler's darkest schemes and prompt America to action.Across the Channel, Hitler's "Blitzkrieg" has the entire British army in retreat with little hope for rescue at the shallow beaches of Dunkirk. With time running out, Churchill recruits civilian watercraft to help. Hitler is attacking from land, air, and sea, and any boat that goes might not return. Yet Clare knows "Maggie Bright" must answer the call--piloted by an American who has refused to join the war effort until now and a detective with a very personal motive for exposing the truth.The fate of the war hinges on this rescue. While two men join the desperate fight, a nation prays for a miracle.
My Review:
Oh My! Talk about packed with espionage, mystery, and tons of action!
The Maggie Bright is a captivating story that takes place during Hitler's reign of terror and backwards thinking. Clare, the lead character, is thrown into all of this without even as much as a wave. She feels like she is in over her head but must at least try to do something to help with the current world affecting fiasco.
According to history the Dunkirk mentioned in the book was a real event and this is a fictional story based on it. You can google Dunkirk evacuation and learn more. It was an amazing feat but one that was successful. Just like what has been stated in other reviews this book gets real down and dirty with war details, so it's not for the faint of heart. I'm not usually one for a book of this magnitude but the story behind it as well as the author's story was a brilliant way to incorporate it.
A spellbinding way to feel like I was in a movie and just when I get to the end, I look around to see it was just a book. A great read, indeed!
**Disclosure** This book was sent to me free of charge for my honest review from the author. All opinions are my own.