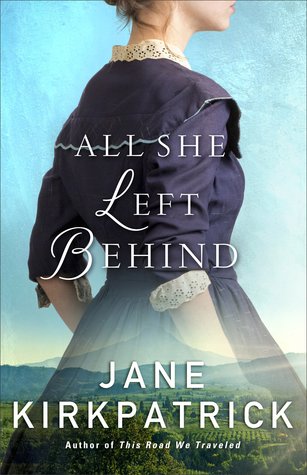 About the Book:
Jennie Pickett is a natural healer, but her dreams to become a doctor in 1870s Oregon put her at odds with the world around her. As she struggles to keep her dream alive, she finds that the road to fulfillment winds past love, heartache, and plenty of surprises along the way.
My Review:
Women have always struggled in a man's world. It is true even to this day. Maybe not to the extent that it has been in the past but we still struggle to compete. Compete for jobs and equal pay just to name a few. Jennie Pickett gets it--she lives it every day and most days the opposition is suffocating to say the least. Jennie must overcome many obstacles in her life. She has to raise her son alone in a world that seems tailor fit for men. She has faced abuse, a learning disability and now she may never get the chance to fulfill her dream of becoming a doctor. Life for her seems unbearable at times.
Jennie gets to live first hand what we all struggle with on a daily basis as a woman. To get to watch this amazing woman take the bull by the horns is nothing short of amazing. She definitely provides us all a model to live by.
Jane Kirkpatrick is an old favorite. I love her honesty in her words. She writes a fictional account of true stories which I absolutely love. Her realness comes shining through in each word and it makes me feel at home. Fantastic author!!! Great read on this pretty fall day!
**Disclosure** This book was sent to me free of charge for my honest review from the author. All opinions are my own.