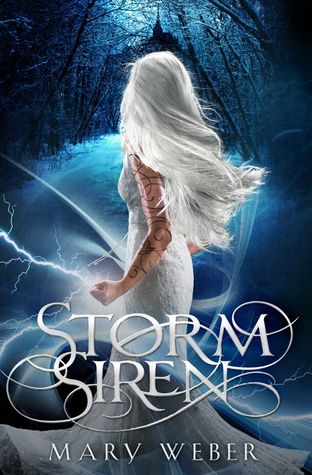 About the Book:
"I raise my chin as the buyers stare. Yes. Look. You don't want me. Because, eventually, accidentally, I will destroy you."

In a world at war, a slave girl's lethal curse could become one kingdom's weapon of salvation. If the curse—and the girl—can be controlled.

As a slave in the war-weary kingdom of Faelen, seventeen-year-old Nym isn't merely devoid of rights, her Elemental kind are only born male and always killed at birth — meaning, she shouldn't even exist.

Standing on the auction block beneath smoke-drenched mountains, Nym faces her fifteenth sell. But when her hood is removed and her storm-summoning killing curse revealed, Nym is snatched up by a court advisor and given a choice: be trained as the weapon Faelen needs to win the war, or be killed.

Choosing the former, Nym is unleashed into a world of politics, bizarre parties, and rumors of an evil more sinister than she's being prepared to fight . . . not to mention the handsome trainer whose dark secrets lie behind a mysterious ability to calm every lightning strike she summons.

But what if she doesn't want to be the weapon they've all been waiting for?

Set in a beautifully eclectic world of suspicion, super abilities, and monsters, Storm Siren is a story of power. And whoever controls that power will win.
About the Author:
Mary Weber
is a ridiculously uncoordinated girl plotting to take over make-believe worlds through books, handstands, and imaginary throwing knives. In her spare time, she feeds unicorns, sings 80's hairband songs to her three muggle children, and ogles her husband who looks strikingly like Wolverine. They live in California, which is perfect for stalking L.A. bands, Joss Whedon, and the ocean.
My Review:
Seventeen year old Nym is the one and only female Elemental around. She's lived a life of slavery ever since her parents death. Having been sold 14 different times, Nym isn't sure what to expect when she arrives at her owners home. Her owner has a striking resemblance to a witch and sure knows how to get her way. Nym soon learns of the purpose behind her being purchased once more.
Nym begins training with a handsome man of whom her owner likes immensely. Upon working with him she discovers there is more to him than meets the eye. With war threatening the people around her, she knows she must protect them no matter the cost. The enemy strikes closer and closer, Nym knows what she must do. The question is, will she do it?
Very unique and very detailed, Storm Siren is a great Fantasy fiction book. Full of action and intrigue!
**Disclosure** This book was sent to me free of charge for my honest review from the author.
; Julie Bihn
; Lauren Bombardier
; Beckie Burnham
; Vicky DealSharingAunt
; George Duncan
; April Erwin
Carol Gehringer
; Victor Gentile
; Ryan Heart
; Timothy Hicks
; Janeen Ippolito
; Carol Keen
; Emileigh Latham
; Simone Lilly-Egerter
; Jennette Mbewe
; Shannon McDermott
; Meagan @ Blooming with Books
Rebecca LuElla Miller
; Joan Nienhuis
; Nissa
; Jalynn Patterson
; Audrey Sauble
; Chawna Schroeder
; Jojo Sutis
; Steve Trower
; Phyllis Wheeler
; Michelle R. Wood