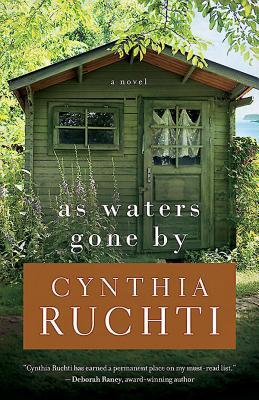 About the Book:
Emmalyn and Max Ross may have to endure the fight of their lives to mend the tattered fabric of their marriage. His actions ensured she could never be a mother and put him in prison, giving their relationship a court-mandated five-year time-out. On a self-imposed exile to beautiful but remote Madeline Island, one of the Apostle Islands of Lake Superior, Emmalyn has just a few months left to figure out if and how they can ever be a couple again. Nudged along by the exuberant owner of the Wild Iris Inn and Cafe, a circle of misfit people in their small town, and a young girl who desperately needs someone to love her, Emmalyn restores an island cottage that could become a home and begins to restore her heart by learning what it means to love unconditionally. Yet even as hope begins to find a place within the cottage walls, Emmalyn still wonders if she's ready for Max's release. She may be able to rebuild a cottage, but can she rebuild a marriage?
My Review:
Emmalyn Ross never thought in a million years, that her amazing husband would end up in prison. And she would be alone, asking what in the world just happened. But her she is, having to sell the home they bought together, and leaving the place they had grown to love. Her parents don't understand why she had to leave, but all that matters is Emmalyn knows. And she isn't about to sit around, waiting for something to happen. With her marriage falling apart at the seems, she must find a way to make everything have sense to it once more.
She delightfully hides away on Madeline Island, an island of Lake Superior. Emmalyn finds herself staying with a twenty-something, silly woman, who reminds a lot of a pixie. While there she begins working on a cottage that she and her husband bought a while back. Trying to make it into something that will keep the rain off her head. But with the impending month coming closer and closer, Emmalyn knows the day she's dreaded will be here before she knows it.
With the months edging near, Emmalyn must decided if she even still wants a relationship with her ever-silent husband. And if her marriage is even worth saving.
I love Cynthia Ruchti's books! Man, does this woman know how to write! She has you so entranced in her words, that you'll never be able to set this book down! As Water's Gone By is another of one her wonderful books!
**Disclosure** This book was sent to me free of charge for my honest review from Litfuse.