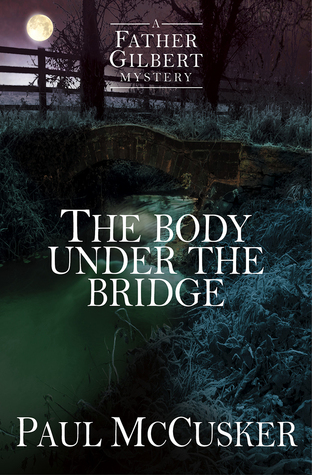 About the Book:
A former Scotland Yard detective, Father Gilbert knows about death. But, now a priest of a modest Anglican church in the small town of Hailsham, he didn't expect it to show up like this--in the suicide of a man who threw himself off the church tower, and in the discovery of a two-hundred-year-old body beneath an ancient bridge.
The deaths are linked. The mummified corpse under the bridge, a murder victim, reignites a centuries-old battle between two local families--the Todds and the aristocratic Hayshams. Then both David Todd and Lord Haysham begin to act strangely, fearful for reasons they won't explain.
When Lord Haysham is murdered, David Todd is the prime suspect. But Todd is maniacal, claiming great forces of evil are at work. An entire history of violence and depravity begins to emerge, interweaving the history of several local families with a secret occult society that engages in Black Masses. Has the Society emerged again?
My Review:
A mystery that has a murder or two that are linked together. Father Gilbert soon comes across the two bodies and remembers that there are two families involved. The two families are in a feud that has lasted many centuries now this--it isn't looking so great right now. This is a murder mystery of all murder mysteries. It takes you back in time and with some history there, as well. It takes you through creepy findings as well as science that becomes involved through DNA. It is very in our time period but also takes you back through how these families become estranged from one another.
It's not too far into the story that you find that Father Gilbert has his own demons to face. The plot has many twists and turns and the plot thickens as it goes along. There is a touch of demonic forces involved which makes this story even scarier, I feel. A very involved story perfect for a dark dreary night in. The author did a good job of scaring me with this one. This is number one in the Father Gilbert Mysteries. A great start!
**Disclosure** This book was sent to me free of charge for my honest review from the author.