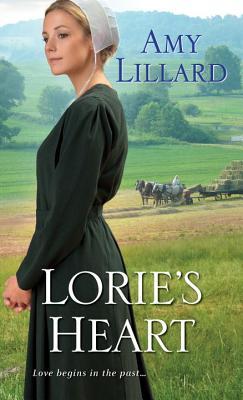 About the Book:
Welcome back to Wells Landing, Oklahoma, the tranquil Amish community where still waters run deep and a brave young woman sets out to discover her faith, her family, and herself…
Lorie Kauffman is grief-stricken when her father passes away unexpectedly. But her heartache quickly turns to bewilderment when she discovers he'd been leading two lives—one of simplicity and hard work in Wells Landing, and one fraught with painful ordeals in Tulsa. As she starts digging into her family's past, Lorie finds herself torn between the Amish world and the Englisch world—and she's no longer certain where she belongs…
Lorie knows that if she leaves Wells Landing, she may never be able to return. But what if her destiny lies in the outside world—the world her father knew so well? Change is never easy, but with a bit of courage and the help of a handsome and kind-hearted Englischer, she just may find the peace, acceptance, and love she's been longing for…
My Review:
Death in a family is utterly devastating. I know because I have experienced it on more than one occasion but I think the worst deaths I could of ever experienced so far in my life is that of my parents. I was in my twenties when both of my parents passed on. The word "devastation" doesn't even seem to cover it at all.
The main character of Lorie's Heart, Lorie Kauffman knows the experience all too well herself because in this book by Amy Lillard her father passes away. And as the author writes she describes it perfectly. Lorie is shell shocked and slowly slipping into the abyss of a dark and bottomless pit of despair, grief and utter sadness. I know because I have been there.
Lorie may sense it she may not but it doesn't seem to me as a reader she cares too much. Others around her sense it, her sister, her mother and her supposed love interest Jonah. But being sad is not the only thing that is gripping Lorie. She needs to get down to the bottom of her fathers death but she gets in return is a whole lot more.
Amy has written a very touching story located in good old Amish country in a place called Wells Landing. She has intricately woven a story for us to sit on the sidelines and watch unfold. It is a very intriguing one, full of surprises!
**Disclosure** This book was sent to me free of charge for my honest review from the author.