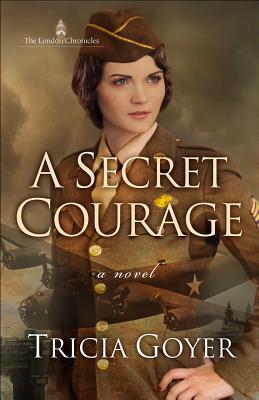 About the Book:
A Mystery Brought Them Together.
Will Secrets Destroy Their Love?

Dive into WWII history in this well-researched story of international intrigue, heartwarming romance, and profound courage.

American Emma Hanson is one of a dozen women sent to work in London as a cryptographer—decoding German secrets at the height of World War II. Her job as a member of the Women's Army Corps gives her a way to fight back against those who killed her brother. The only distraction she needs is a good book for the long nights of bombing that threaten her fragile peace.

Englishman William Brandt's mind is full of the secrets he knows and the spies he must keep tabs on to ensure the safety of the people and nation he loves. But there might just be room in his heart for a pretty WAC worker with a sweet spirit—and a curiosity that could threaten all his plans.

Emma's and William's paths cross in the aisle of a London bookstore as they reach for the same Agatha Christie novel. But such an innocent beginning could have deadly consequences...
My Review:
Love is forever and long lasting. We were created to love other individuals and that is what we do even at not the most opportune times or when its convenient. During WWII, romance was still alive and running it didn't stop just because of the war that we were involved in. It doesn't even stop among the soldiers that are fighting for us. Emma, an American was an officer that set to work decoding secrets from the enemy and she was really good at it. She did her job well. She lost her brother and she does what she can to give back as a member of the
Women's Army Corps.
Enter the love interest, William he is a double agent of sorts and his work is not only serious but very dangerous. He and Emma cross paths and when they do William feels a spark there that makes him even more enthralled with this woman. He is such a dedicated man and at the opposite Emma is dedicated and loyal in her own right. These two will have to really think about going forward with this match because it could get them both killed.
A great summer read, especially if you enjoy history.
**Disclosure** This book was sent to me free of charge for my honest review from the author. All opinions are my own.