Currently, for the TOS Homeschool Crew we are reviewing
A Journey Through Learning
's lapbooks and unit studies. The ones that I was able to put together for this review were the
Knights and Castles Lapbook with Study Guide
and the
Astronomy and Space Unit Study
. This is not our first time doing a lapbook or unit study from
A Journey Through Learning
. Their company is a commonly known company that many families use for lapbooks, unit studies, copywork, and notebooking pages. They have a knack for keeping products current with the ever changes times. And really like to stay in touch with their customers to see what products they need to add to their all ready overflowing line of products.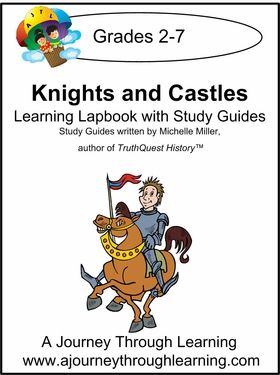 The
Knights and Castles Lapbook with Study Guide
has everything you will need to fill in the booklets. it comes complete with a study guide filled to the brim with all kinds of information about Knights and Castles. Everything it took for a boy to become a knight from a young boy to a grown man. It was something that they were thrust into from a very young child. And it was considered an honor to become one. It also went into detail about castles and the living conditions were in the Middle Ages.
The price of the
Knights and Castles Lapbook w/ study guide
is $13.00 as an instant download. But there are other options available and you can check those out
here
. This lapbook is for grades 2-7. My two sons a second grader and fourth grader did the lapbooks together. They did enjoy learning about the weapons more than anything. Drawing them and reading about them opened that world up to them even more because they had only learned or seen them on television. Now they are more educated about them and actually know their names.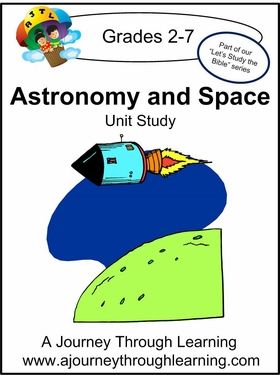 The second item I was asked to review was the
Astronomy and Space Unit Study
. If you are learning about Astronomy or space this year this is the best unit study to go along with it. And it has everything you need the unit study includes an information page, an activity page and a vocabulary study. Because it covers everything from the solar system, constellations, astronauts, the moon, and many others. This unit study is packed with information and activities centered around the solar system and our universe. It is also for grades 2-7 and the cost for instant download is $13.00. You can check it out
here
.
The pictures below are of the Knights and Castles Lapbook that the boys put together. They were really proud of it and have been showing it off ever since they finished.