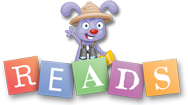 My TOS Review today is all about a product from
EGM Educational Systems, LLC READS
.
READS
is a reading system used to help struggling readers achieve and master reading. READS stands for
Really Easy And Dynamic Strategies
. Developed by Elaine Meyers a reading specialist that has been helping readers for more than 25 years finally decided to invent a program for these children herself. Below is what is provided in the
Parent/Child Reading Comprehension System
that I was chosen to review.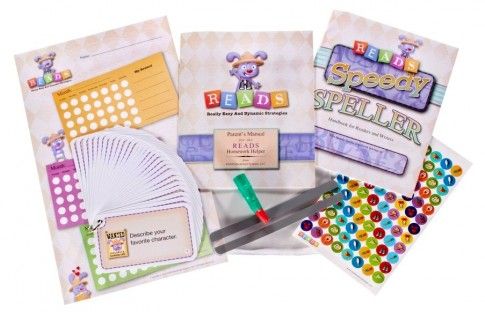 The
READS
system is a great way to get your child motivated to get back in the ring and started trying to get better at the job of reading.
The Homework Helper
is a BIG help when you are on the go and need an extra helper to assist your child as they do their homework. This product is designed to be used with any genre of book the child maybe reading for school.
They are two characters that are prevalent throughout the product that is Henry Hopper, our reading helper and Harriet Hopper, the reading teacher at Rabbit Elementary School.Their website also has a forum type section where you can ask Harriet Hopper any question pertaining to the program you would like. The price of the
Parent/Child Reading Comprehension System
is $19.95 and that includes everything I stated above. There are also items in the original you can replace if you want to use it with more than one child. Age range of the product is grades 1-4.
We used it with both of our children that are in the elementary grades, I have one second grader and one fourth grader. They both already know how to read so we used it to reinforce what they already knew. They both have focusing problems so using the reading guide strip helped tremendously and requires them to focus on what they are reading even more. The Speedy Speller was also a great addition to our reading time because if there was a word either one didn't know we put it in the book and they could refer back to it as many times as needed so that I was free to work with the other children.
I highly recommend using this system the best part of the whole experience for our boys was the magic finger. Go figure!