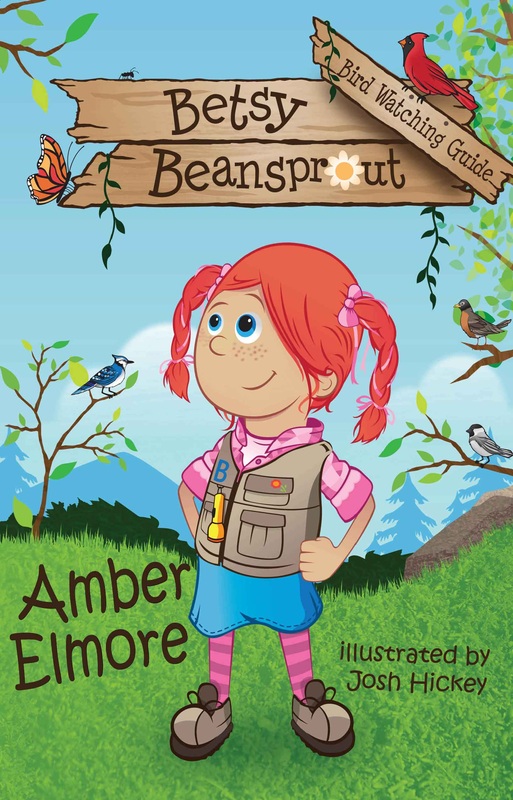 About the Book:
The Betsy Beansprout Bird-Watching Guide is the second book in the Betsy Beansprout Series, which teaches kids how to have fun outside. Each book is written from the perspective of a six-year-old girl who lives on a state park, and therefore, considers herself a nature expert. The books are packed full of science and nature facts, as well as discussion points designed as questions from Betsy to the reader. This series is already a favorite classroom resource for teachers.
My Review:
Upon looking at the cover of the book I fell in love with Betsy. She is a cute red-haired, freckle faced little girl that is always ready for an adventure. Betsy Beansprout is the best nature expert this side of West Virginia. She has everything listed in her book so that you will have all the supplies you need to watch all kinds of birds.
She gives you all the "do's and don't s" of bird watching. There are names of many different birds included in the book. You can even do the bird feeder ornament craft with your child that is located in the book. Betsy even gives us a peek inside her own field guide. And the author has put a neat little activity for your child to do in the back of the book.
Amber Elmore, the author has done an amazing job. I absolutely love the character and the whole storyline. An delightful series that tell us all about God's creation.
If you are interested in purchasing this book, you can do so at this
link
.
**Disclosure** This book was sent to me at no charge for my honest review from the publisher.