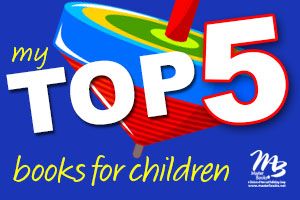 When asked what my top 5 resources are from Master Books, I would have to say it didn't take long to come up with a few resources to highlight. I own several awesome books published by Master Books but this post consists of the ones on my wish list. So grab a pencil and add these to your Christmas list.
If you spent anytime around a homeschooler or you happen to be one, you know as well as I do curriculum and the like is always on your mind, so all of these books are involved with that theme in one way or another.
Children's Atlas of God's World
The atlases that line the shelves of libraries and bookstores are filled with both evolutionary thought and secular worldviews. This atlas is packed with unique insights into Christian history makers and amazing landmarks. One will explore the design of ecosystems and bio mes, great civilizations, and discoveries found around the world. The full-color, visually engaging book provides a dual purpose as an elementary curriculum and a valued reference tool. To find out more about this product go to this
link
.
Big Book of History
Families, schools, and churches can unfold 15 feet of the most interesting history of the world. This easy to follow, color-coded, multi-stream timeline teaches six thousand years of world history to children ages seven through thirteen. To learn more about this product go to this
link
.
Big Book of Earth&Sky
Designed by the creative team that developed the innovative and award-winning
Big Book of History
, the
Big Book of Earth and Sky
unfolds as a 15-foot chart. It is removable so it can be viewed either panel-by-panel or hung on the wall as a full-length display. To learn more about this product go to this
link
.
Discover Dinosaurs Set for Children
Meet the most unusual creatures to ever walk the earth, stalk the seas, or soar across the sky. Here is the truth behind the myths and legends of dinosaurs, all discovered through the biblical account of creation, the Garden of Eden, and the Flood of Noah. A fascinating presentation on dragons and their biblical connection will shed light on the truth of their existence and connection to the last living dinosaurs. Product information available
here
.
Buddy Davis' Sculpt-a-Saur Dinosaur Activity Pak
Buddy Davis, one of the foremost sculptors of dinosaurs in the world, and a popular member of the Answers in Genesis team, has crafted a fun and educational kit for young "palentologists"! Kids form the lay around the plaster skull, add an eye, and use tools for creating dino skin, and presto, a realistic rendering of a dinosaur. Product information available
here
.
I have many reviews of available on many of the books published by Master Books, for an example of one of these, check this
one
out!
All of these are awesome products that are sure to delight your children. My boys are fascinated by dinosaurs, so anything involving those creatures is a surefire hit with them. If you would like to see some more "Top 5 Resource" favorites, you can visit this
link
.