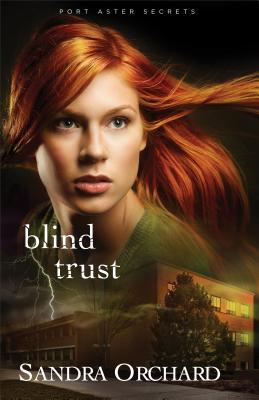 About the Book:
Kate Adams had no idea she was carrying counterfeit money, and she can't believe that it came from her sweet neighbor. Or that it lands her in the middle of another one of Detective Tom Parker's investigations. Determined to prove her neighbor's innocence, Kate stumbles into a pit of intrigue that is far deeper than a two-bit counterfeit operation--and strikes too close to home for comfort. As family secrets come to light, her world--and her budding romance with Tom--begin to crumble. To Kate, it's clear that she won't be safe until she uncovers all of Port Aster's secrets. But is it too late for her and Tom?
Award-winning author Sandra Orchard draws readers into a world of rogues, red herrings, and romance as she unfolds the continuing story of amateur sleuth Kate Adams.
About the Author:
Sandra Orchard
is the award-winning author of several inspirational romantic suspense/mysteries, including
Deadly Devotion
and
Blind Trust
. Her Love Inspired Suspense titles have garnered two Canadian Christian Writing Awards and a
Romantic Times
Reviewers' Choice Award. Sandra has also received a Daphne du Maurier Award for Excellence in Mystery/Suspense. In addition to her busy writing schedule, Sandra enjoys speaking at events and teaching writing workshops. She lives in Ontario, Canada. Learn more about Sandra's books and check out the special bonus features, such as deleted scenes and location pics, at http://sandraorchard.com.
My Review:
Kate Adams can't believe she was caught trying to pay for her neighbors groceries with counterfeit money. And if that wasn't bad enough, she is again sitting directly in the middle of another one of Detective Tom Parker's investigations. Kate doesn't really relish the idea of being questioned by him once again or the idea of him questioning her poor, elderly neighbor. That sweet neighbor of hers could never be a part of anything as crooked as this situation.
According to Tom Parker, Kate's elderly neighbor knows exactly what is going on. She has even to taken to lying to save herself. But why? Why is she lying? Tom hates to involve Kate but he needs some help on this, and she is the only one that can help in this situation.
**Disclosure** This book was sent to me free of charge for my honest review from Revell.