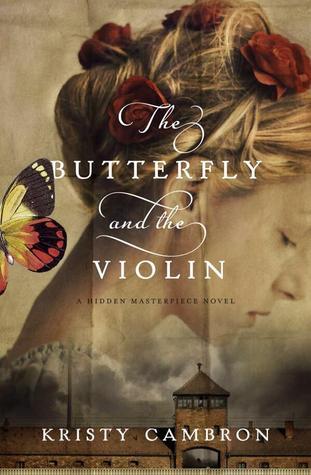 About the Book:
And then came war . . .

"Today." Sera James spends most of her time arranging auctions for the art world's elite clientele. When her search to uncover an original portrait of an unknown Holocaust victim leads her to William Hanover III, they learn that this painting is much more than it seems.

"Vienna, 1942." Adele Von Bron has always known what was expected of her. As a prodigy of Vienna's vast musical heritage, this concert violinist intends to carry on her family's tradition and play with the Vienna Philharmonic. But when the Nazis learn that she helped smuggle Jews out of the city, Adele is taken from her promising future and thrust into the horrifying world of Auschwitz.

The veil of innocence is lifted to expose a shuddering presence of evil, and Adele realizes that her God-given gift is her only advantage; she must play. Becoming a member of the Women's Orchestra of Auschwitz, she fights for survival. Adele's barbed-wire walls begin to kill her hope as the months drag into nearly two years in the camp. With surprising courage against the backdrop of murder and despair, Adele finally confronts a question that has been tugging at her heart: Even in the midst of evil, can she find hope in worshipping God with her gift?

As Sera and William learn more about the subject of the mysterious portrait--Adele--they are reminded that whatever horrors one might face, God's faithfulness never falters.
About the Author:
Kristy Cambron has been fascinated with WWII since hearing her grandfather's stories. She holds an Art History degree from Indiana University and works as Communications Consultant. Kristy writes WWII and Regency fiction and placed first in the 2013 NTRWA Great Expectations and 2012 FCRW Beacon contests. Kristy makes her home in Indiana with her husband and three football-loving sons.
My Review:
Sera James, a Manhattan art dealer is in search of a painting she seen as a child--a painting of a young girl and her violin. When it seems that her search is finally over, she is introduced to William Hanover, the son of a wealthy real estate mogul. For some strange reason he gets it in his head that he could possibly lose his inheritance to this girl. The two of them need to collaborate together to find this piece of art.
Adele Von Braun, an Austrian violinist, knows way more than she should when it comes to the Germans and the Jews, so much so that it could endanger her life. Adele and a boy that she could never have a romance with start smuggling Jews out of the country. Then she gets hurt and it seems everything that they worked so hard for starts to collapse around them.
This is a great book based on real life events. The book does go back and forth between modern day and during the time of the Holocaust. Soon all hope is lost when Adele is captured by the Nazis and regarded as a traitor. We soon learn the "new" reality that Adele will experience.
**Disclosure** This book was sent to me free of charge for my honest review from Litfuse Publicity.