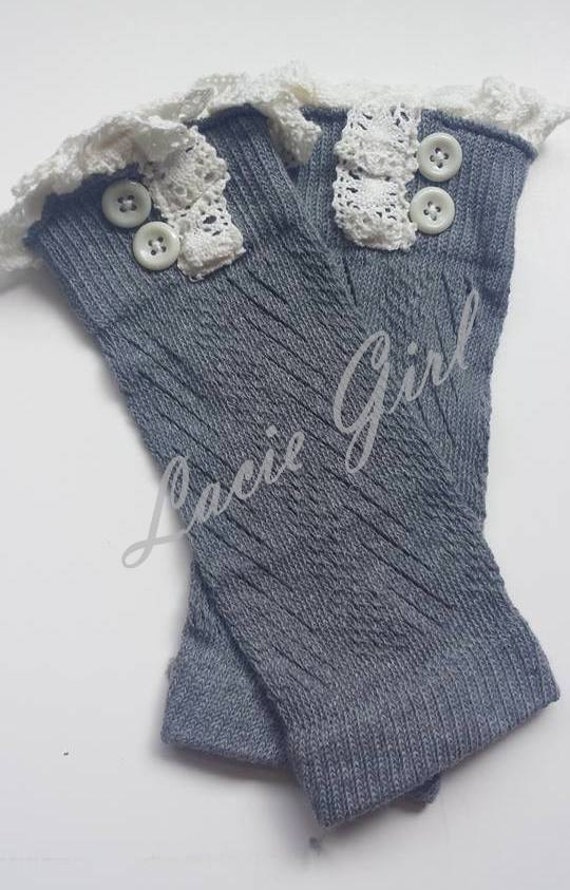 About the Product:
Vintage style Off-White lace boot Cuffs...

Love these boot Cuffs with Sweet Lacie crochet trim...
Add a pair of these to peek out of your Tall or Short Boots.Wear them with boots to give yourself a feminine, yet rugged look. Made out of stretch Rayon and embellished with a modern crochet lace.
You can Pair them with tights, leggings, skirts, Shorts, skinny jeans for a sweet look!

About the Creator/Owner:
Marnie Perri's first product that she designed and developed was for the health and wellness industry. After bringing this vitamin wallet to the market she realized how much she loved the whole process from the idea to the final product! Her eBay store started on a whim selling the trending Hair feather extensions! Sales went wild! She could barely keep up during those months. So that success inspired her to open an online Boutique. It has quickly grown to be a treasured seasonal collection of the cutest trends. From Lacie socks, scarves, high waisted bow bandeau swimsuits, headbands, and a new product being launched soon, Lacie Jackets!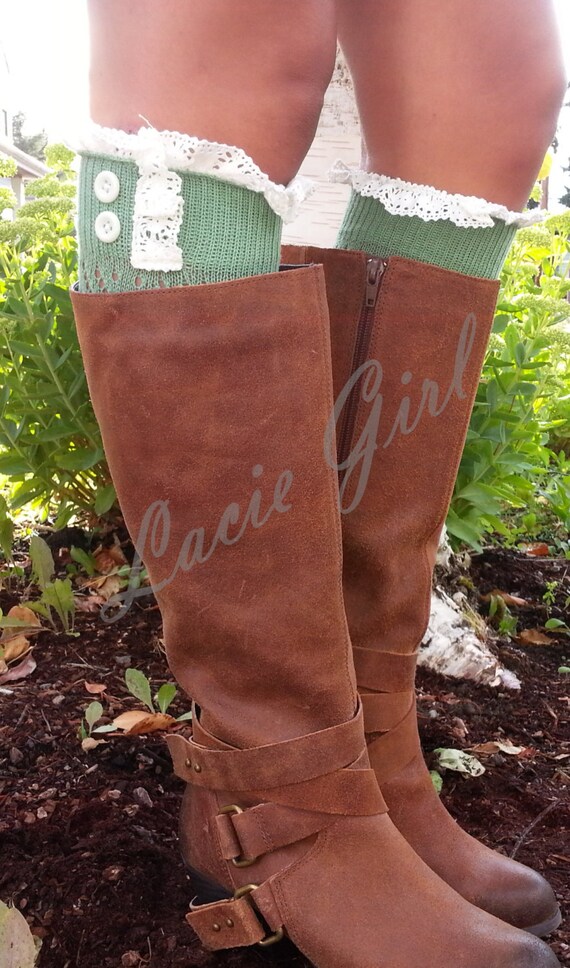 My Review:
Fall is around the corner and for many of us that means college football, country fairs, and bonfires to welcome the season and to spend time with family and friends. We girls love to do all those things but we all feel a need to look "cute" while we are doing it. Recently, I had the chance to review a great product that I was excited to try~
Boot Cuffs
. These boot cuffs are the perfect product to accent your boots and to help keep you mildly warm on those super blustery evenings in the crisp, fall air. So I partnered with
Marnie Perri
and her etsy shop,
Lacie Girl
to give you the low down on some really pretty, all girly products.
I would like to share with you about the very cute
boot cuffs
her shop offers, but while you are there you need to check out her other products as well. They are pretty, lacy, and fun! Her items are the perfect accent to your wardrobe. I reviewed the medium sized
boot cuffs
in the perfect neutral gray color. They look great with jeans but you may also choose to wear them with your boots no matter the outfit. These particular
ones
are accented with vintage lace and buttons, which I adore!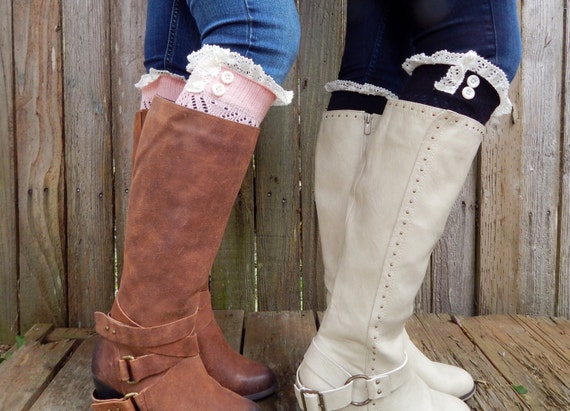 They are priced at just under $13, so completely affordable and are available in several different colors. My daughter has fallen in love with them, so now they belong to her. You can also buy some for that little young lady in your life that wouldn't be able to wear a woman's size. The link for little girl sizes are
here
, these are size 18 months-5T. Marnie can also provide wholesale orders or you can custom order a product from her.
Now for the giveaway! You can enter to win your very own set of gray boot socks from Lacie Girl! Good Luck!