**Disclosure** I was provided with review copies free of charge in my exchange for an honest review from N Circle Entertainment.
My friends and sponsors decide to get in the swing of things and to kick off a new school year they decide that they would like to give one lucky winner 5 DVD's. Yep, you read that right 1 Winner takes home
5
DVD's and to help with this giveaway I was able to review all 5. You can read more about each of them below. My children love to help with reviews for this great company. The movies always teach valuable lessons and are full of great characters for my little ones to enjoy! Enter the giveaway below!!!
The Wiggles Apples&Bananas:
Join the Wiggles as they add their special Wiggles magic to favorite nursery rhymes and songs.There's the spider-iffic Itsy Bitsy Spider, Dorothy the Dinosaur swings on Shortnin Bread, then we jump on board for The Wheels on the Bus and This Old Man Came Rolling Home! The Wiggles travel across the globe to Ireland for I'll Tell Me Ma and Michael Finnegan, and then over the continent for the delightful French song Sur le Pont d Avignon. With centuries of best-loved songs served up fresh for your child, APPLES AND BANANAS is certainly a-peeling ! Retails for $8.49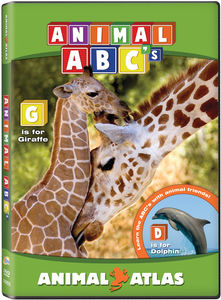 Animal ABC's Animal Atlas:
Animals ABC introduces preschoolers to the vast and amazing animal kingdom by linking each animal to a letter and introducing dozens of animal names and animal-related words. Filled with songs*rhymes*and puzzles*Animals ABC is preschool entertainment that encourages child development and an appreciation and awareness of animals everywhere. Specially designed to fascinate and delight your child. Retails for $4.99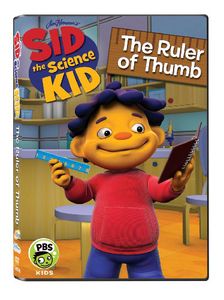 Sid the Science Kid The Ruler of Thumb:
So many chores, so little time! If Sid the Science Kid doesn't fill his chore chart with stickers, he'll never get that new Turbo-Mega-Rocket Ship toy. What's so important about a chart anyway? Sid soon learns that charts are great science tools for comparing and contrasting things like snacks, pets and even chores! When playing with a rolie polie bug, Sid discovers another amazing science tool - the magnifying glass! Now, Sid can see a whole new world through his magnifying glass and finds that bigger is better! Sid learns all about science tools like rulers and magnifying glasses and how they help us. In fact Sid even finds out how to measure a giant blue whale! Episodes: The Sticker Chart The Rolie Polie Enough with the Seashells The Whale Episode. Retails for $6.99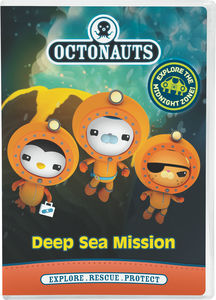 Octonauts Deep Sea Mission:
On this exciting DVD, join the Octonauts as they explore the hidden depths of the Midnight Zone! Peso must conquer his fears to treat a Vampire squid! Dashi and inkling go head to head with hungry Gulper Eels! Then, Barnacles, Kwazii and crew must rescue sea creatures before an underwater volcano erupts! Retails for $11.04
The Cat in the Hat Show&Tell Sure is Swell:
Summer is over, and fall is now here. Let's go back to school; the best time of year! Our favorite part about going to class? Why, show and tell, how great you should ask! But what should we show, oh what can it be? Tune in with the Cat in the Hat to find out and see! Retails for $6.23
About the Publisher/Creator
:
NCircle Entertainment specializes in the sales, marketing and distribution of quality children and family entertainment content.

Including industry veterans, with over 20 years of experience, NCircle has quickly become one of the leaders in children's entertainment by establishing working relationships with some of the biggest and best companies in children's entertainment.