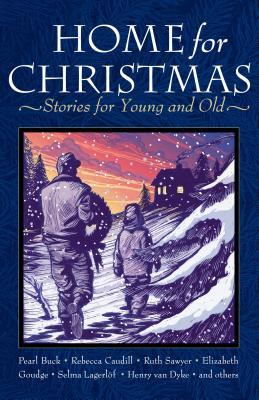 About the Book:
For readers who are tired of Christmas commercialism, or who feel that Santa Claus and reindeer don t tell the whole story, these classic gems provide a winning alternative. Selected for their insightfulness, spiritual value, and literary quality (nothing moralistic here) they project the spirit of the season in a fresh, compelling manner that will resonate with readers of all ages from children too young to read to themselves, to parents and grandparents who enjoy reading stories aloud. Home for Christmas includes time-tested favorites by some of the world s most beloved children s authors Pearl Buck, Selma Lagerlof, Henry van Dyke, Madeleine L Engle, Elizabeth Goudge, Rebecca Caudill, and Ruth Sawyer as well as little-known European stories appearing in English for the first time."
My Review:
Home For Christmas: Stories for Young and Old
, is a perfect book to read to the entire family on the days leading up to Christmas. Those stories once told to others by their grandparents come alive again to be retold to younger generations. Many of these stories will hit home to many of us as we reminisce over family and a huge mug of hot chocolate.
My favorite story was Christmas Day In the Morning, it is a sweet short story written about a man that reminisces a simpler time in his childhood when he has given his father a gift so simple, because they didn't have the money for anything else. It was such a sweet story of family love. This is just one example of all the great short stories contained therein. In today's world we need a way to connect to the past and remember such times. This book is a great way to do just that.
**Disclosure** This book was sent to me free of charge for my honest review from Handlebar.