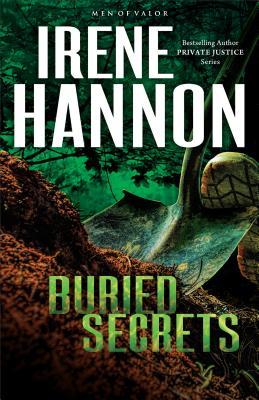 About the Book:
After seven years as a Chicago homicide detective, Lisa Grant has hit a wall. Ready for a kinder, gentler life, she takes a job as a small-town police chief. But the discovery of a human skeleton by a construction crew at the edge of town taxes the resources of her department. A call for assistance brings detective Mac McGregor, an ex-Navy SEAL, to her doorstep. As they work to solve the mystery behind the unmarked grave, danger begins to shadow them. Someone doesn't want this dead person telling any tales--and will stop at nothing to make certain a life-shattering secret stays buried.
Master storyteller Irene Hannon is back with an exciting new series featuring former special forces operatives now in the thick of the action in civilian life. Hannon is at the top of her game in this can't-put-it-down thriller that will have readers up until the wee hours devouring every page.
About the Author:
Irene Hannon
is the bestselling author of more than forty-five novels, including the Heroes of Quantico, Guardians of Justice, and Private Justice series. Her books have been honored with two coveted RITA Awards from Romance Writers of America, a Carol Award, two HOLT Medallions, a Daphne du Maurier Award, two Reviewers' Choice Awards from
RT Book Reviews
magazine, a Retailers' Choice Award, and a National Readers' Choice Award. In addition, she is a Christy Award finalist, and
Booklist
included one of her novels in its "Top 10 Inspirational Fiction" list for 2011. She lives in Missouri.
My Review:
Sent by the county to help in any way that he can, ex Navy Seal Man McGregor gets to the investigation site just in time to help the crew unearth a skeleton at this construction site. He is instantly surprised at this remarkable woman who just happens to be the police chief in charge of this grizzly crime scene. He meets this take charge woman, when Lisa Grant is just as sassy as she is beautiful. It is soon realized by everyone involved that this isn't just a typical case.
Irene Hannon is one of my favorites, in the murder mystery genre. she always surpasses previous books she herself has written. Each time she tops herself. I love reading her books! This book is book 1 in the Man of Valor series. I am so looking forward to book number two coming next spring.
**Disclosure** This book was sent to me free of charge for my honest review from Revell.