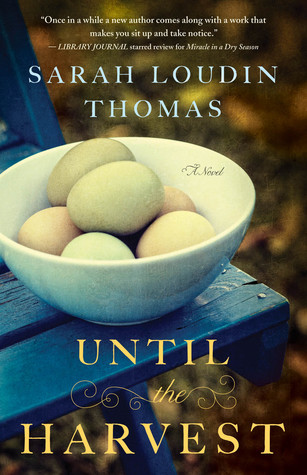 About the Book:
"Once in a while a new author...makes you sit up and take notice."--"Library Journal" When a family tragedy derails Henry Phillips's college studies, he's left unmoored and feeling abandoned. Although Henry tries to find escape in bad company, the only things that can tamp down his anger and grief are the family farm, his fiddle, and sweet but unusual pre-teen Mayfair Hoffman.
Unfortunately, Mayfair's older sister, Margaret, with the freckles and cute, turned-up nose, has the opposite effect. Worse, she's his grandmother's housekeeper and helper, so she's always around and ready to push his buttons. At first he thinks she doesn't care about his loss, before beginning to understand she's facing her own struggles. Mayfair's health and unique gift sit at the heart of those worries, and Henry and Margaret soon find themselves relying on each other as both Henry's future and Mayfair's life are put at risk.
My Review:
Henry Phillips has always wanted to play music for a living, all his life. But after is father demanded to he go to school first, he new it may just never happened. Doing as his father says, he studies his best, but yet finds himself barely passing. So one night while home for vacation, he decides to sneak out and play with a local band. But the next morning his life is changed drastically. As soon as his father is covered with dirt, Henry's life is put in a tailspin. At least it is until he meets a little girl by the name Mayfair Hoffman.
Margaret Hoffman help's take care of a nice old lady named Emily. The nice lady makes Margaret actually feel important unlike her parents. And with her little sister, Mayfair, by her side, they help Emily on her small adventures. And since her grandson, Henry is home from college for a semester, he also tags along. Although she isn't having to listen o her mother's degrading comments, Margaret stills feels less attractive, every time she is around Henry. What guy would want a girl covered in freckles anyway?
As they begin to work more and more together, Henry learns that Margaret has more to her than meets the eye. And Mayfair is a young girl suffering from an illness. Margaret soon discover's Henry feels alone, with the weight of the world on his shoulders. With everything falling apart around them, they will have to decide whether things are worth saving.
Until The Harvest is Sarah Loudin Thomas's second novel. This book is just as amazing as the author's first. She knows without a doubt how to write a good story. I enjoy her books greatly and I'm looking forward to another in the future.
**Disclosure** This book was sent to me free of charge for my honest review from Bethany House.