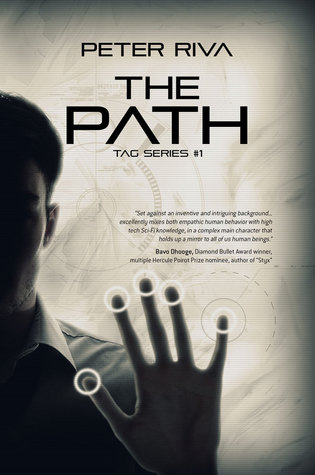 About the Book:
All life on earth is about to be terminated by an entity as old as the galaxy itself. To make matters worse, Simon has broken everything already.
In a future world that is run by computer systems and that is without want, how can a man find his role? Then, if the very computers he works on to try to make them more human suddenly try to kill him, revealing a secret so vast that it affects every living soul on the planet, can that man be a hero?
These are the questions that face the stumbling, comic, and certainly flawed Simon Bank. His job is to work with the System's artificial intelligence, making it fit more perfectly into human society so that it can keep the country running smoothly. But when the System threatens the peaceful world he knows, Simon suddenly must rush to save his own life, as well as the life of everyone on earth. Forced to reassess everything that he thought he knew, he is caught within circumstances way beyond his control.
Simon's only hope is to rely on intellect and instincts he didn't know he had, and on new friends, not all of them human, to change himself and all humanity. And he doesn't have much time.
My Review:
The world is now run by computers and one man who is very skilled at working computers finds himself in an awkward situation. Simon Bank has a wife and five kids, and going to work each day seemed to be pretty simple. But one day that all changes. With a few codes copied and few things changed, the whole system is being to shut down with Simon as the culprit.
He soon runs into a guy named Capt. Charles Cramer; who believes that Simon knows more than he's willing to spill. As they go deep into the system, they discover someone else has been tampering with the computers. But who?
Systems are threatening to shut down, which could end life as they know it. With a handful of names and Control on their way, Simon and Cramer must act fast.
The Path is an epic novel with a wonderful Sci-fi effect. I loved the futuristic feel. The Path is an amazing book. I really enjoyed it and must say this is definitely a real page tuner. I can't wait to see what this author has in store for us next.
**Disclosure** This book was sent to me free of charge for my honest review from the author.