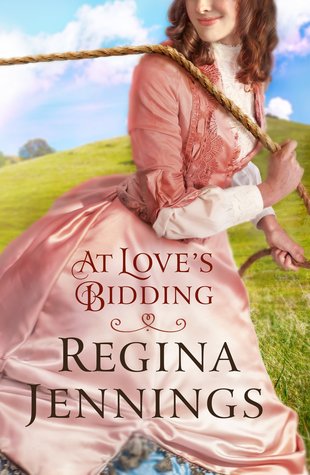 About the Book:
After helping her grandfather at their Boston auction house, Miranda Wimplegate discovers she's accidentally sold a powerful family's prized portrait to an anonymous bidder. Desperate to appease the furious family, her grandfather tracks it to the Missouri Ozarks and makes an outlandish offer to buy the local auction house if they promise not to sell anything until he arrives.
Upon their arrival, however, they discover their new business doesn't deal in fine antiques, but in livestock. And its manager, ruggedly handsome Wyatt Ballentine, is frustrated to discover his fussy new bosses don't know a thing about the business he's single-handedly kept afloat. Faced with more cattle than they can count--but no mysterious painting--Miranda and Wyatt form an unlikely but charged partnership to try and salvage a bad situation getting worse.
My Review:
Miranda Wimplegate helps her grandfather run their family's auction house in Boston. Life seemed all simple and well planned out, that is until her grandfather accidentally sales a portrait that belongs to a powerful and well-funded family. With the family threatening to ruin their family name, Miranda and her grandfather head out on a crazy adventure to the Missouri Ozarks.
Arriving in Missouri, they finds things are way different from what they are use to in Boston. Especially the auction house. As they begin to get things arranged, Miranda meets the very handsome Wyatt Ballentine. With no painting in sight and a sale happening very soon, Wyatt and Miranda must work together to get the job done. But what is Miranda to do if she cant find the painting, return to Boston and disappoint her family?
Things go crazy at times, but Miranda finds there is one person that has stay constant in helping her. Can she trust her own heart enough to tell him?
At Love's Bidding is an amazing novel, full of fun and adventure. I really loved this book and found it to be a wonderful read. I enjoy this authors novels and I hope I get to read another one of her books soon!
**Disclosure** This book was sent to me free of charge for my honest review from the author.