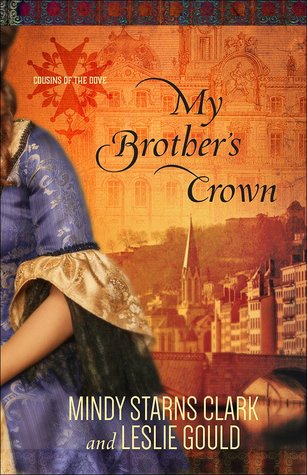 About the Book:
From Christy award-winning authors Mindy Starns Clark and Leslie Gould comes a brand-new sweeping family saga. Close-knit cousins are individually led on a redemptive journey as they follow the threads of their family's mysterious past and discover how it impacts the future.
Renee Talbot, a director in her family's 350-year-old paper company, is facing a huge problem: how to stay afloat in an increasingly paperless world. When her grandmother asks for her help in finding answers to some unsettling family-related questions, Renee's search for truth takes her to Europe, where she learns the story of Catherine Gillette, an ancestor who lived in seventeenth-century France. Headstrong and independent, young Catherine's brave actions saved the original paper company--and various members of the family--during a time when the French Huguenots were being persecuted by Louis XIV.
As Renee tries to save the company and her family's legacy, she draws courage and wisdom from an ancestor who stood strong and faithful when life was at its most perilous and God seemed to expect more from her than she ever thought she could deliver.
My Review:
France, 1685
Catherine Gillet doesn't want to sit by and watch her cousin live a life of solitude just because her now dead uncle thought she should. So going to her brother, she expected him to be willing to help, but low and behold he doesn't want to hear a thing of it. So she decides to do it herself with out the help of any of the males in her life. Soon she discovers there is more to her brother's decision not to help, he is involved in a sinister plan directed towards the French. With an encoded document thrown into the mix, there's sure to be a problem.
Virginia, Present Day
Renee Talbot, Catherine's descendant, is beyond fascinated with the document that has been in her family for years. With a closer look, the document isn't as simple as everyone thought. This document holds more secrets than imaginable, and Renee is determined to discover to find it all out. But with an insurance agent breathing down her neck, it's going to an interesting experience, that's for sure.
My Brother's Crown is a wonderful read. I really enjoyed how the story went back and forth between past and present. Cousins of the Dove is sure to be an epic series. I cant wait to read more in this series.
**Disclosure**This book was sent to me free of charge for my honest review from the author.