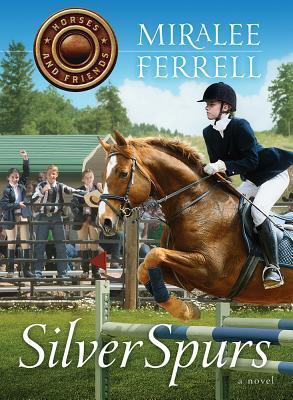 About the Book:
Kate's dream of owning a horse has finally happened. But now her best friend Tori has no money to buy a horse. So Kate comes up with a plan—she'll raise money by boarding horses and hosting a show in her family's barn.
It seems the perfect solution until Melissa, the girl who disses Kate and Tori at school, shows up to board her horse, determined to compete in their show and win the silver spurs. Will their plan be ruined—or does God have something better in store for them all?
Silver Spurs is a tale of overcoming fears and trusting God with your dreams.
My Review:
Little girls everywhere at some point will wish for a pet or friend depending on how you look at it. We now are on to number two in the Horses and Friends series, Kate has finally got what she has always wanted---her very own horse. There is only one problem though her best friend Tori can't afford a horse. But Kate and Tori have a plan and they are hoping with everything in them that God will back them up. Everything seems to be going okay until they have what seems to be a streak of bad luck.
**Disclosure** This book was sent to me free of charge for my honest review from the author.