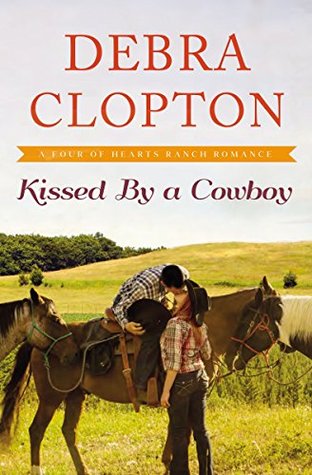 About the Book:
Cassidy was looking for a home and a place to belong . . . not for a cowboy to steal her heart.
Having lived through her parents' endless string of "matrimonial bliss gone wrong," Cassidy Starr knows when the odds are not in her favor. Divorced and humiliated, her faith on rocky ground, Cassidy is through with love. She's been bucked off that horse far too many times. Instead, she returns to Wishing Springs, Texas, and the rundown farm she's inherited from her great aunt Roxie. She'll reopen the strawberry farm and a bed & breakfast and follow in her aunt's footsteps, remaining forever-independent, happy . . . and single.
Rancher Jarrod Monahan's hands are full running the ranch, looking after his ailing grandfather, and chasing down a group of rustlers on the loose. He's pushed his longing for a family to the bottom of his list of priorities. Besides, he was in love once but ran scared and lost his shot at happiness. But suddenly, the biggest regret of his life has moved in next door with a wounded heart, determined to become a spinster . . . and that's a challenge that Jarrod can't pass up.
Jarrod sets his mind to breaking down the walls around Cassidy's stubborn heart. How can he show her that a cowboy's kiss lasts forever? For the good folks of Wishing Springs, falling in love has never been so much fun to witness.
My Review:
Cassidy Starr never wanted to end up like her parents. But after marrying a guy she believed actually cared for her and soon divorcing him do to his continuous infidelity, she finds that she may be more like her parents than she really knew. She decides to head back to Wishing Springs, Texas to start over and begin again, and hopefully never have to deal with a guy breaking her heart again. But she soon discovers that things may not go according to her plans, especially when her first love is back on her door step.

Rancher Jarrod Monahan had it bad for Cassidy Starr back when they were kids and that's something that has never changed in him all these years. At thirty-four, one would expect him to be married and have kids, but that's not the case with Jarrod. His life if over-flowing with the ranch to run, his grandfather to help care for, and now rustlers to find. He just doesn't have time for no woman, that is until he learns that Cassidy has moved back in town and is as single as ever.

Jarrod sets his sights on changing her mind on the whole single forever thing going on in her head. If only Cassidy could see, her world would be better if she would just take a chance.

Kissed by a Cowboy is book three in the Four of Hearts Ranch series. This book was the last book in this series. But it was still a wonderful addition. I just love Debra Clopton's books and this book was just as awesome as all her others. I hope to read many more of her books.

**Disclosure** This book was sent to me free of charge for my honest review from the author.