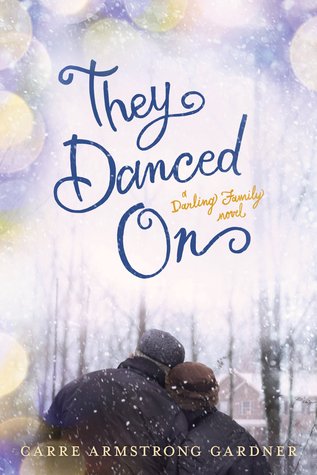 About the Book:
Nothing is more important to Jane Darling than her family. She's dedicated her life to raising her children, and they all appear to be doing well. She can finally relax and enjoy life. But when her husband becomes seriously ill, Jane finds herself taking on the most difficult role of her life.

Laura Darling moved away to escape the expectations of her family. Ever since she went through rehab, they watch her like a hawk. Now she has a good job, new friends, and no one to criticize her or comment on everything she's doing. But when everything begins to unravel, Laura's heart turns toward home.

Follow the Darling family through triumph and tragedy as they struggle with an uncertain future.
My Review:
With all of Jane Darling's children grown and raised she expected to be living it up with her husband. But instead after a trip to the doctor, her husband is diagnosed with ALS (Amyotrophic lateral sclerosis or Lou Gehrig's disease). She watches as her husband becomes slower and weaker. She refuses not to believe that he will one day be healed. With so much happening around them he has to get better, for her at least.
When her youngest moves out it is a hard adjustment for Jane, without her there life has just gotten a whole lot harder. With everything changing, Jane does her best to cope with it all. But the one thing she knows she can always count on is God. And his unfailing love for her.
They Danced On is book three in the Darling Family series. I really enjoyed reading this book. Having read this author's books before, I was very excited when I had the chance to review this book. I hope to read many more books from this author soon.
**Disclosure** This book was sent to me free of charge for my honest review from the author.