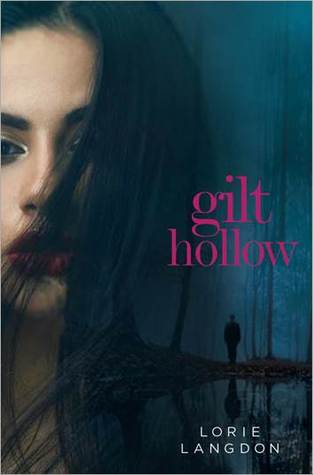 About the Book:
Willow Lamott's best friend is a murderer, and no one in the small town of Gilt Hollow will let her forget it. For four long years, she's tried to fade into the background—but none of that matters when Ashton Keller comes striding into school, fresh out of juvie and fueled by revenge. The moment their eyes meet, Willow no longer feels invisible. Drawn to the vulnerability behind Ashton's mask of rage, she sinks deeper into his sinister world and begins to question whether he's a villain, a savior, or both.
Ashton thought he wanted vengeance, until Willow reminded him what he'd been missing. Now he longs to clear his name and become the person she sees in him. But the closer they get to uncovering the truth, the darker the secrets become, and Ashton fears his return to Gilt Hollow will destroy everyone he loves, especially the girl he left behind.
My Review:
From the famed author of the Doon series of books, comes an awesome new take on suspense, Gilt Hollow. Gilt Hollow is a town that the setting of the story takes place in. It is just as creepy as the story line. As the love story between Willow and Ashton develop we are transported into the blooming love they share and we soon see what it is to be all about Ashton and to be loved by him. Poor Willow never had a chance. She fell hard and fast.
Ashton has a lot more to learn and to reveal as the story continues. We start learning a lot about him and most of it isn't good. But what is so crazy is, is that he was blamed for something he didn't do. He came back to town to get down to the bottom of the murder. But Willow stops him dead in his tracks. He definitely didn't bargain for this.
This is a great YA story written perfectly by the awesome author of the Doon series, Lorie Langdon. She is an amazing writer and she will leave you begging for more.
**Disclosure** This book was sent to me free of charge for my honest review from the author.