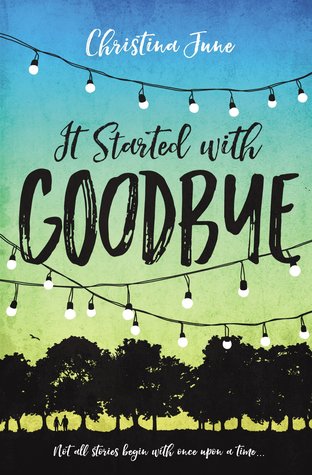 About the Book:
Sixteen-year-old Tatum Elsea is bracing for the worst summer of her life. After being falsely accused of a crime, she's stuck under stepmother-imposed house arrest and her BFF's gone ghost. Tatum fills her newfound free time with community service by day and working at her covert graphic design business at night (which includes trading emails with a cute cello-playing client). When Tatum discovers she's not the only one in the house keeping secrets, she finds she has the chance to make amends with her family and friends. Equipped with a new perspective, and assisted by her feisty step-abuela-slash-fairy-godmother, Tatum is ready to start fresh and maybe even get her happy ending along the way.
My Review:
This story to me does not match the cover. I know a lot of people will read a book if the cover seems pretty or exciting. This story is a more modern take on the story of Cinderella--the fairy tale. I really enjoyed many of the dialogue that Tatum the main character has with the reader. Poor Tatum, I felt bad for her from the start. She seems like she keeps getting the raw end of the deal at every turn. It wasn't too long before Tatum's story started looking up.
Tatum's story seemed like a pretty normal story for teens these days, but It seemed like a forced type of story because many fox trails that the author sends you down have a hard time connecting. I enjoyed meeting the lead character but I would of been a little more resolute with my way of thinking if things evened out a little bit better. Story line was a good one and it was a nice, quick read!
**Disclosure** This book was sent to me free of charge for my honest review from the author. All opinions are my own.