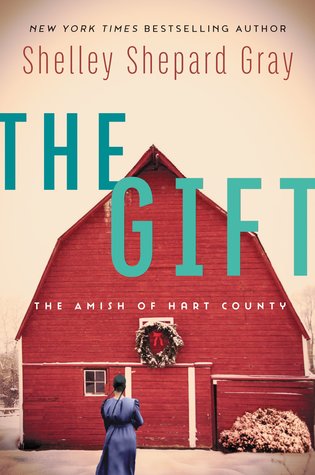 About the Book:
New York Times Bestselling Author Shelley Shepard Gray gifts us with a special Christmas story about love and blessings in this next book in her Amish of Hart County series.

The Schwartz family is happy to be spending Christmas on their new farm in Hart County. But when Susanna Schwartz hears gunshots that causes her buggy to overturn, and then her little sister falls through a wooden bridge into the icy creek, it becomes clear from these dangerous "accidents" that someone wants them gone.

Neil Vance has been heartbroken ever since his parents lost their family farm. He knows it's not the Schwartz family's fault, but he can't help but be resentful. Until he meets Susanna. She is kind-hearted and bold, and Neil can't stop thinking about her pretty green eyes.

Neil thinks the accidents are just that, but Susanna's father is convinced the Vance family is responsible. Susanna refuses to believe Neil would do anything to harm her. She's fallen in love with him and knows he is a good man. But her family is ready to pack up and move, and time is running out to uncover the truth before someone gets hurt…or worse.
My Review:
The Gift, is just that a special gift this holiday season for those of us that need a little pick me up. Many of us stay depressed during the holidays and for me I like reading Christmas fiction. I get to escape into another person's life for a brief time and it is a holiday story. It really lifts my spirits.
Poor Susanna, my heart breaks for her. Its the holidays and her family seems to be under attack. The mystery continues throughout the book to determine what is going on in Hart County. Susanna is in love with Neil. But there maybe a slight problem with that relationship going any further because her father seems to think Neil is behind it all.
A great story that will teach us to look for Christmas joy in all things!
**Disclosure** This book was sent to me free of charge for my honest review from the author. All opinions are my own.