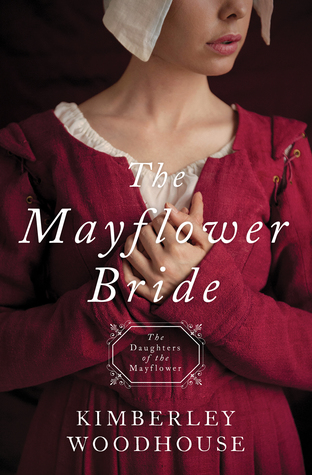 About the Book:
A New Series Begins for Lovers of History, Adventure, Romance, and Ancestry
A brand new series for fans of all things related to history, romance, adventure, faith, and family trees.

Mary Chapman boards the Speedwell in 1620 as a Separatist seeking a better life in the New World. William Lytton embarks on the Mayflower as a carpenter looking for opportunities to succeed—and he may have found one when a man from the Virginia Company offers William a hefty sum to keep a stealth eye on company interests in the new colony. The season is far too late for good sailing and storms rage, but reaching land is no better as food is scarce and the people are weak. Will Mary survive to face the spring planting and unknown natives? Will William be branded a traitor and expelled?
My Review:
There were many things going on with the book and the characters that seemed reminiscent of the happenings that happened aboard the Mayflower before it laid its anchor down in the New World. I think many of us assume that after getting off that God forsaken boat that their sicknesses magically disappeared but thats not necessarily true in Mary Chapman's world.
The author had a keen eye and paid attention to historical detail upon the writing of this book. The people of that time period had a lot to endure upon leaving their homeland. It was not all wine and roses. Their life was going to get way more than they ever imagined it could. But they knew if God was with them there was nothing stopping them.
Mary and William meet and it isn't love right off the bat. But I imagine during that time frame, the people on that boat had to look at who came with them as potential suitors because there wasn't anything or anyone else to choose from.
A great read about the pilgrims. This is book 1 in the Daughters of the Mayflower series.
**Disclosure** This book was sent to me free of charge for my honest review from the publisher. All opinions are my own.