**Disclosure**This product was provided to me free of charge for my honest review from the sponsor. All opinions are my own.
About the Product:
The #1 dentist recommended teeth whitening method is using
custom-fitted whitening trays
. Our trays ensure that every angle of every tooth (regardless of whether your teeth are straight or not) receives even and consistent coverage of our professional strength whitening gel.
Smile Brilliant offers
custom-fitted whitening trays
for 70% less and up to 5x faster. The average U.S. dentist charges $500+ for the exact same service.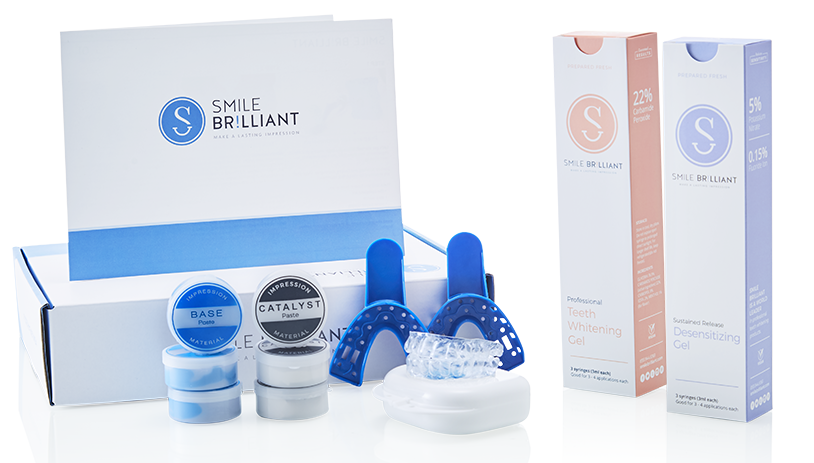 My Review:
I am not one to really visit the dentist as I should. As I got older and obtained dental insurance I would say that it has been easier to take care of my teeth properly. Therefore, I am a very nervous person when it comes to visiting the dentist. But I am slowly trying to remedy this situation. I do use whitening strips that you can purchase at your local store.
The regular strips whiten but not to the magnitude that I need and the professional
teeth whitening
strips cause me a great deal of pain so I just stick to my dental cleanings at the dentist office and the whitening strips for in between cleanings. So teeth whitening trays are a little intimidating to me, but when I was presented with this review opportunity I felt well I now have the opportunity to give it a try.
I drink both coffee and herbal tea. I also eat a lot of fruits and vegetables. Just these items alone can really do a number on your teeth and overall appearance. I am also over the age of 40, so age has definitely taken its toll on my appearance, as well. So with all that being said, this made the opportunity to do something about my smile of even greater importance.
So the process is pretty simple, all the instructions come in the
kit
. You make your forms on the trays provided and send them back in to the company and within a few weeks you are provided with your
custom fitted trays
. You are provided with all the items you need to make this experience an even greater success.
I also thought that
Smile Brilliant
's customer service was also fantastic. If you have an problems or issues they are just an email or phone call away. My results are a tiny bit better than they were before and I hope that from here on out they just get better and better. I have to be careful because I don't want to overdo it. Doing this can become somewhat addictive and with my teeth sensitivity, it could become an issue. But I don't have to worry because smile brilliant gives me some sensible tips that actually help with that.
My before and afters are featured below!
So for my readers you get a chance to enter a giveaway to receive a $149 Smile Brilliant credit. This giveaway is open for 1 week and open to USA, UK, Australia and Canadian residents. You must enter your email at the giveaway site in order to be entered into the giveaway. If you do not win you can still use this 20% off coupon code: asimplelifereally20. You can go to this
link
to enter!