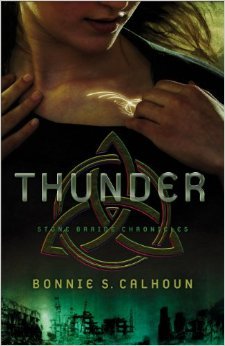 About the Book:
In post-apocalyptic America, Selah Chavez is crouched in long grass on a shore littered with the rusted metal remnants of a once-great city. It is the day before her eighteenth Born Remembrance, and she is hunting, though many people refuse to eat animal flesh, tainted by radiation during the Time of Sorrows. What Selah's really after are Landers, mysterious people from a land across the big water who survive the delirium-inducing passage in small boats that occasionally crash against the shoreline. She knows she should leave the capture to the men, but Landers bring a good price from the Company and are especially prized if they keep the markings they arrive with.
Everything falls to pieces when the Lander Selah catches is stolen by her brothers–and Selah wakes up the next morning to find the Lander's distinctive mark has suddenly appeared on her own flesh. Once the hunter, Selah is now one of the hunted, and she knows only one person who can help her–Bohdi Locke, the Lander her brothers hope to sell.
About the Author:
I love to write, but it doesn't make me happy unless there are the three B's...body count, blood, and blowing things up. I also have mad skills at coding HTML, and website design. I live in a log cabin in the woods with fifteen acres and a pond full of bass, though I'd rather buy fish at the grocery store. I share my domain with a husband, a dog, and two cats, all of whom think I'm waitstaff!
My Review:
Selah Rishon Chavez has finally done it, she has captured a Lander---although she is quite proud of herself, her brother has presented her with a problem. He decides to take her prize catch and get the bio-coin for himself. As her brothers leave her to go sell the Lander, Selah finds herself in a bit of a pickle. She finds out that she herself is now marked, the only one that can come to her aide is Bohdi Locke. Bohdi Locke is the Lander that her brothers just took from her. With her things packed and a lot of knowledge that came in the form of told secrets Selah starts in their direction.
The Company has a secret deep within it's doors. With Landers being of good use to them, especially one's that carry a mark on their face. The Company will give a good amount of bio-coin to the lucky hunters that bring the Landers in. Selah continues on her brothers' path in the hopes to retrieve the prisoner back. But she gets more than she has bargained for when she gets an extra tag a long.
The author was able to create a great start to this series. She was able to describe a believable plot and gave a strong character line. She is very good with her structured writing and full of life characters! She could most definitely get a movie deal for this story!
**Disclosure** This book was sent to me free of charge for my honest review from Revell.