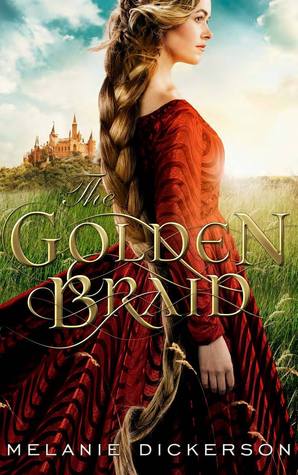 About the Book:
The one who needs rescuing isn't always the one in the tower.
Rapunzel can throw a knife better than any man around. And her skills as an artist rival those of any artist she's met. But for a woman in medieval times, the one skill she most desires is the hardest one to obtain: the ability to read.
After yet another young man asks for Rapunzel's hand in marriage, Mother decides they need to move once again, but this time to a larger city. Rapunzel's heart soars—surely there she can fulfill her dream. But Mother won't let her close to a man. She claims that no man can be trusted.
After being rescued by a knight on the road to the city, and in turn rescuing him farther down the road, Rapunzel's opportunity arrives at last. This knight, Sir Gerek, agrees to educate Rapunzel in order to pay back his debt. She just has to put up with his arrogant nature and single-minded focus on riches and prestige.
But this Rapunzel story is unlike any other and the mystery that she uncovers will change everything—except her happily ever after.
My Review:
Rapunzel loves to learn. She knows how to tie knots, paint, and throw knives like a boy. With her mom always moving her from place to place whenever a boy shows any interest in marrying her, Rapunzel must find a way to spend her time. Out of all the things she has learned from each place they've lived, she never learned how to read or write. And out of everything she wants to learn she wants to learn how to read.
On the way to her mothers childhood town, Hagenheim, Rapunzel and her mom are attacked by thieves. And none other than Sir Gerek comes to the rescue. After being injured in trying to save them, Sir Gerek does his best to accompany them to their destination, but is soon keep at a monastery until he heals. He never expected to see the pretty knife-wielding girl again.
Soon Rapunzel begins to show up at the monastery, hoping to learn to read, but long and behold Sir Gerek is the only one their to teach her. Rapunzel discovers the odd ways of the city and wants to get a job at the castle. But little does she knows that someone will discover the scar on her hand and tell her something that will change her life forever.
The Golden Braid is a wonderful novel filled with adventure and total girl power. I really enjoyed this book. I love books and movies that have princess' and princes in them, so this book is now one of my many favorites. This author is one of my favorites, so I can't wait to see what she writes next.
**Disclosure** This book was sent to me free of charge for my honest review from the author.