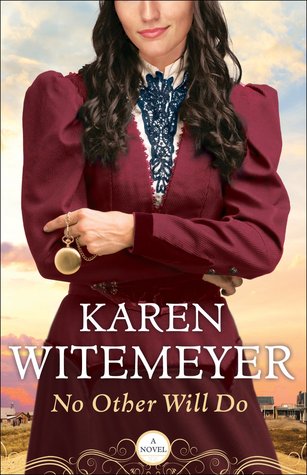 About the Book:
Men are optional. That's the credo Emma Chandler's suffragette aunts preached and why she started a successful women's colony in Harper's Station, Texas. But when an unknown assailant tries repeatedly to drive them out, Emma admits they might need a man after all. A man who can fight--and she knows just the one.

Malachi Shaw finally earned the respect he craved by becoming an explosives expert for the railroad. Yet when Emma's plea arrives, he bolts to Harper's Station to repay the girl who once saved his life. Only she's not a girl any longer. She's a woman with a mind of her own and a smile that makes a man imagine a future he doesn't deserve.

As the danger intensifies, old feelings grow and deepen, but Emma and Mal will need more than love to survive.
My Review:
Emma Chandler wishes to only help the women around her and with the help of her aunts she set up a women's colony called Harper's Station. It's a place to give women a fresh start, a place to start over. But their safe haven is turned upside down when a mysterious man starts threatening their lives. Emma does her best to keep everyone calm but when shots are fired, everyone starts freaking out and Emma knows it's time to call her long lost friend, Malachi Shaw, for help.
Malachi Shaw loves his job as an explosives expert for the railroad. And after years of acting out, he finally has found a place where he belongs. but he has never forgotten the little girl that saved him from freezing ot death, years ago. So when, Emma Chandler calls for his help, he is there. There is just one thing he didn't expect, that she would be so pretty and grown up.
Emma and Malachi, along with all the other women of Harper's Station, musty work together tp find the masked man. If not they must give up on the thought of ever being free.
No Other Will Do is a wonderful book full of action and adventure. I really enjoy this author's work and have found many of her books to be intriguing. And this one was just as amazing.
**Disclosure** This book was sent to me free of charge for my honest review from the author.