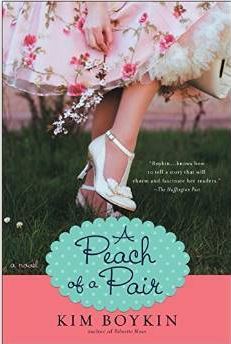 About the Book:
April, 1953. Nettie Gilbert has cherished her time studying to be a music teacher at Columbia College in South Carolina, but as graduation approaches, she can't wait to return to her family — and her childhood sweetheart, Brooks — in Alabama. But just days before her senior recital, she gets a letter from her mama telling her that Brooks is getting married . . . to her own sister.<
Devastated, Nettie drops out of school and takes a job as live-in help for two old-maid sisters, Emily and Lurleen Eldridge. Emily is fiercely protective of the ailing Lurleen, but their sisterhood has weathered many storms. And as Nettie learns more about their lives on a trip to see a faith healer halfway across the country, she'll discover that love and forgiveness will one day lead her home . . .
My Review:

Nettie Gilbert has her whole life planned out. First she will graduate Columbia College in South Carolina as a music teacher. Then she will head back to home sweet home (also known as) Alabama, where she and her childhood sweetheart will get married and live happily ever after. But it seems happily ever after is a far aways off, or better yet never going to happen. When Nettie receives a letter telling of her sisters dishonorable deeds, she is beyond upset. She vows not to come home ever, not for her sister and for her mother.

Dropping out of school, she finds a job taking care of two elderly sisters, both of which have a way with words. There she meets the sister's doctor who has a handsome smile, and sassy sister. As she settles into life with these crazy characters, she learns that the sisters haven't always had the easiest time getting along. And Nettie discovers that she is needed and want by those that love her and maybe the answer has always been forgiveness.

A Peach of a Pair is a wonderful novel about sisterly love and forgiveness. I really enjoyed this book and found it to be an amazing read. I've read a few of this authors books and this one compared didn't lack in the least. I've found that in this authors books she has a way of making you imagine what each of the characters sound like and I really love that. I can't wait to see what she writes next.

**Disclosure** This book was sent to me free of charge for my honest review from the author.